Our Sanctuaries and Centers
Houston Audubon owns and manages 17 nature sanctuaries totaling 3,478 acres, most of which are open to the public.
Please check COVID-19 Response page for visitor restrictions due to the pandemic.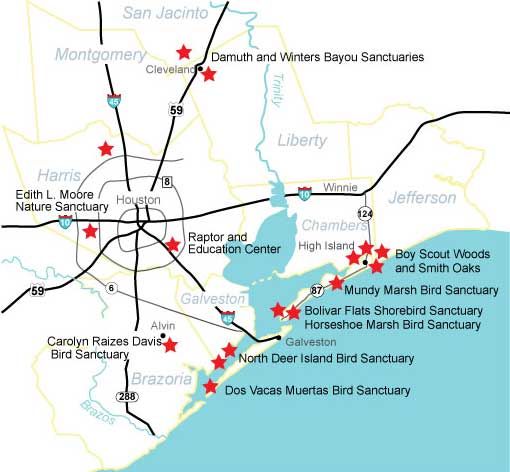 Houston Audubon Sanctuary System
High Island
Bolivar Peninsula
West Galveston Bay
Urban Houston
Bottomlands
Smaller Properties
Policies
All of our sanctuaries are private property, owned and managed by Houston Audubon.