Land Trust Accreditation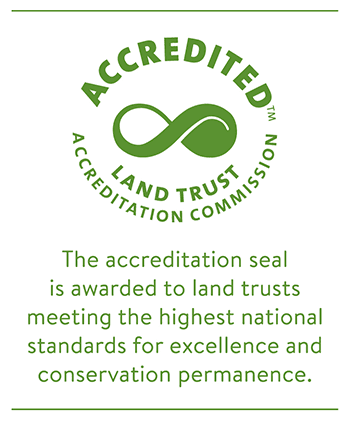 Houston Audubon is a nationally accredited land trust. We have been accredited by the Land Trust Accreditation Commission since 2013, demonstrating our commitment to strict national standards of excellence in conservation and organizational governance. Every five years, an extensive evaluation of our organizational systems, policies and conservation practices is undertaken to renew accreditation status and ensure our promise of permanent conservation and excellence remains.
Houston Audubon's conserved lands are world-renowned nature sanctuaries for birds, other wildlife, and people. Our land holdings have grown from 17.5 acres in 1975 to 4,121 acres that span 17 sanctuaries throughout Galveston, Brazoria, Liberty, and Harris counties today. Preserving habitat through land acquisition and restoration has become an integral element of our avian conservation work.