Speaker Events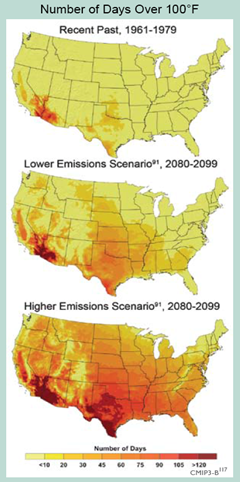 Number of Days Over 100 Degrees
September 14: Climate Change:  Hard Truths and Positive Directions
with Jim Blackburn
This event is free and open to the general public. 
Date: Thursday, September 14, 2017
Time: Social at 7:00 PM in the Breezeway. Presentation begins at 7:30 PM in Matchbox 1.
Place: Midtown Arts and Theater Center Houston (the MATCH) - 3400 Main Street, Houston TX 77002
Parking Details on the MATCH website >>
In Texas and Houston, we seldom talk honestly about climate change, perhaps because so many receive their livelihoods from fossil fuels.  Our failure to have honest dialogue has and will hurt our community in many ways.  We all should know about changes that already have occurred and those that are likely to occur.  Denial is the enemy of intelligent action.  There are solutions to the worst of these problems – solutions that restore nature and move the human economy toward the natural cycles of the Earth, resulting in a circular economy that is the hope for the future of birds and people alike.  
Jim Blackburn is a Professor in the Practice of Environmental Law in the Civil and Environmental Engineering Department at Rice University and Co-Director of the Severe Storm Prediction, Education and Evacuation from Disasters (SSPEED) Center, an environmental lawyer with the Blackburn Carter Law Firm, and the owner of Sustainable Planning and Design, a planning firm.  His new book – A Texan Plan for the Texas Coast – will be released in fall, 2017 by Texas A&M Press. Jim also wroteThe Book of Texas Bays (Texas A&M Press, 2004) and he has co-authored a book of poems and paintings titled Birds: A Book of Verse and Vision.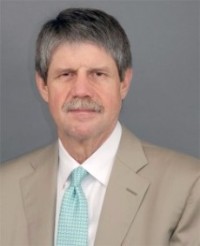 ---
November 9:  The Genius of Birds
with Jennifer Ackerman
---
January 11:  My Memoir: One More Warbler
with Victor Emanuel
---
March 8: Purple Martins
with Matt Fendley
---