Dos Vacas Muertas Bird Sanctuary
Visit Texas eBird to find out what's being reported.
Dos Vacas Muertas is an eBird hotspot.

Article on The Chronicle website about how Dr. and Mrs. Clayton created the sanctuary.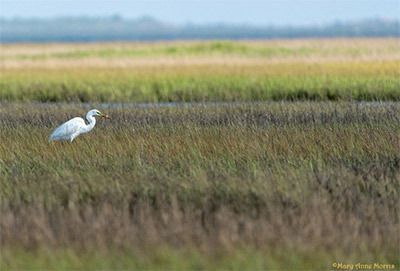 Located on the west end of Galveston Island, this 6-acre sanctuary was donated to Houston Audubon in 2001 by Dr. and Mrs. George Clayton for use as a bird sanctuary. They named it Dos Vacas Muertas in memory of the dead animals they'd found on the property after Hurricane Alicia. Open to the public, it contains a pond lined with cane, a small spartina marsh, coastal grassland with cord grass and a woodlot of live oaks. A water drip has been added in front of the two benches. The sanctuary contains flat sandy beach habitat with adjacent wetlands with access to West Bay. Please note that vehicular access to West Bay is not allowed.
Directions: Take I-45 South to Galveston's 61st St exit. Turn right onto 61st and proceed to Seawall Blvd. Turn right on Seawall and go approximately 15.6 miles to a dirt road on the right, named "Sea Bird Drive". Sea Bird Drive is before Sea Isle and an outboard motor shop. It is shortly past Sunset Cove Subdivison. Drive down Sea Bird Drive to the sanctuary turnstile entrance.
Spring Birding at Dos Vacas Muertas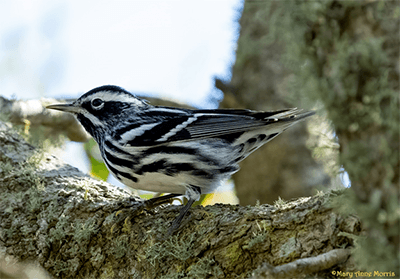 Houston Audubon's Dos Vacas Muertas Bird Sanctuary in Galveston is ready for spring! The new boardwalk installed last year allows for easy access to areas that were normally very wet and muddy. Don't worry about bumping into any bovine in the sanctuary, but you may encounter some cowbirds along the paths. Early migrants are already visible around the drip and in the salt cedars. The pond is hosting numerous Yellow-crowned Night-Herons and the bay side is great for viewing the White-tailed Kites and a variety of herons and pelicans. Watch for sparrows and wrens in the tall grass along the edges of the trails.
Please remember to stay back from the drip area to allow migrants a chance to rest and get fresh water. There are plenty of benches and a picnic table where you can view the drip easily without disturbing them. Please be respectful of the habitat, the birds, and other birders while visiting this small but important sanctuary. And don't forget to look for birds along the dirt road leading to the sanctuary. Happy spring birding!