Land Conservation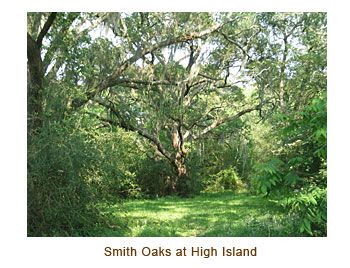 Houston Audubon meets its mission of promoting birds and conservation of their habitat primarily by owning and managing bird sanctuaries. Its first land holding was a bequest in 1975 of 17.53 acres on Rummel Creek in west Houston that became the Edith L. Moore Nature Sanctuary and home to HAS administrative offices and early education programs. A land acquisition program began in 1987 with the purchase of land on the Bolivar Peninsula that established the now internationally famous High Island sanctuaries. Major additions to those sanctuaries followed through the High Island Initiative, an innovative partnership between Houston Audubon, National Fish & Wildlife Service (NFWS), Phillips Petroleum Company, Amoco Productions Company, The Nature Conservancy, Texas Parks & Wildlife Department (TPWD), and the US Fish & Wildlife Service (USFWS). By the year 2000, Houston Audubon had acquired nearly 1,700 acres of sanctuary lands through further purchases, donations, and mitigation actions. We now own 4,121 acres spread out over 17 sanctuaries in five counties.
Located on the Bolivar Peninsula and in the Columbia Bottomlands of Brazoria County, urban Houston, and the pineywoods of Liberty and San Jacinto counties, these far-reaching locations require oversight and management in varying degrees. The highly-visited sanctuaries on the Bolivar Peninsula require the greatest part of HAS available land management resources, and hurricanes in recent years have dramatically increased those demands.
While Houston Audubon will continue to acquire land whenever necessary to preserve it, the responsibilities and demands of land management have required that we look for other ways to do land conservation. Those other ways have included increasing support of other organizations in their land conservation efforts. Partnerships with state and federal agencies, other conservation organizations, and grassroots groups have led to protection of thousands of acres of critical bird habitat – bottomlands, coastal prairies, prairie potholes, and colonial waterbird nesting areas. Habitat restoration efforts of other organizations have also been supported by Houston Audubon through monetary, technical, and volunteer support.
We hope you will join us as we expand these efforts through our newly-established HAS Land Rescue Fund so that we can continue and expand our efforts to protect birds and their habitat. The Land Rescue Fund was established in 2007 through a generous grant from a Houston businesswoman for the purposes of acquiring, conserving, and managing ecologically sensitive habitat within the State of Texas. The flexibility of the Land Rescue Fund allows Houston Audubon to access it for support of land conservation projects by other organizations, as well as for our own land conservation projects. Already, two important land conservation projects have received financial support from Houston Audubon through the Fund - an acquisition of land by USFWS in the Columbia Bottomlands and a conservation easement by Nature Conservancy of Texas on important Whooping Crane habitat on the Central Texas Coast.
Support of Houston Audubon land conservation efforts can also be made through financial support of our sanctuaries or by a general donation to Houston Audubon.
---
To strengthen our communities and our planet we must increase the pace of land conservation. Houston Audubon has already conserved over 4,000 acres of land, contributing to the more than 60 million acres protected by the nation's land trusts. With your help, as part of #GainingGroundUSA, we aim to do our part to help preserve another 60 million acres by the end of this decade. Photo By Jonnu Singleton.