Family Nature Explore Club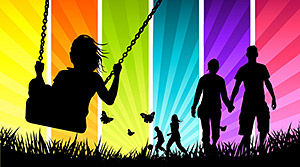 We welcome all Houston Audubon families, big and small, to join us for outdoor adventures, crafts, games, live animals, and unique discoveries of the natural world. The club is perfect for families with children between the ages of 3 and 14. We love exploring those special outdoor places in the Houston area. Join us for all the adventures! To RSVP or for more information please contact Mary Anne Weber (maweber@houstonaudubon.org), 713-640-2407.
Celebrating Migratory Birds May 5th 9AM - Noon

Come and experience an avian adventure with Houston Audubon as we celebrate the 100th Anniversary of the Migratory Bird Treaty Act and International Migratory Bird Day

RESERVATIONS REQUIRED - Email maweber@houstonaudubon.org

Houston Audubon presents Birds – Messengers on the Wing
This interactive program features live hawks and owls and will introduce audiences to the amazing world of birds we share our region with. Come learn all about birds, bird conservation, and migration! Interactive programs, games, crafts!
May 5th 9AM – Noon
Houston Audubon's Sims Bayou Urban Nature Center
3997 River Drive Houston TX 77017
This event is free and for Houston Audubon's Family Nature Explore Club
Please email to Mary Anne Weber at maweber@houstonaudubon.org to be put on a mailing list.