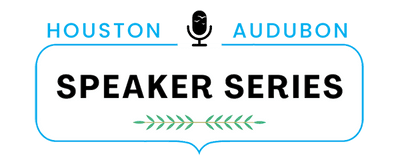 September Featured Speaker: Nathan Pieplow
The Best Bird Sounds You've Never Heard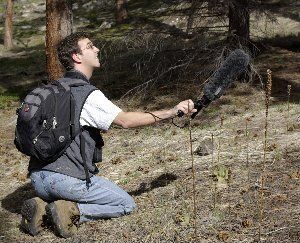 September 7, 2023
6-6:30 PM: Networking and Refreshments
6:30-7:30 PM: Featured Speaker
United Way of Greater Houston
50 Waugh Drive, Houston, TX 77007
This program is free to members. The fee is $10 for non-members.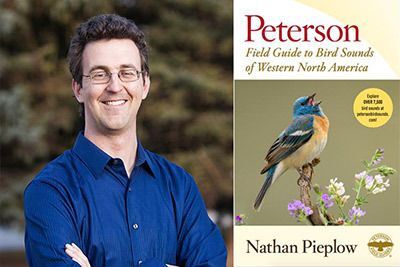 What if I told you that vultures, shorebirds, and House Sparrows are some of the most accomplished avian singers in North America? Maybe you've never heard them before. Or maybe you've never heard them quite this way. This presentation will delve into the surprising world of bird sounds that are hidden, underappreciated, and sometimes flat-out denied to exist. You'll discover the concealed complexity inside a so-called "chirp"; hear the surprising sound of a vulture's flight display; and learn about many common birds whose song you may have missed, including singing ducks, hooting sandpipers, and wing-clapping owls. Your guide will be Nathan Pieplow, the author of the Peterson Field Guide to Bird Sounds, who will unravel the mysteries of some of the rarest and most startling sounds in his collection after two decades of nature sound recording.
Nathan Pieplow is the author of the Peterson Field Guide to Bird Sounds, published in two volumes, one for Eastern and one for Western North America. An avid bird sound recordist and videographer, he is the author of the bird sound blog Earbirding.com, a board member of the Bird Conservancy of the Rockies, an author of the Colorado Birding Trail, and former editor of the journal Colorado Birds. He teaches writing and rhetoric at the University of Colorado in Boulder.
Speaker programs are held three times a year -- in September, January, and May.