Join or Renew Your Membership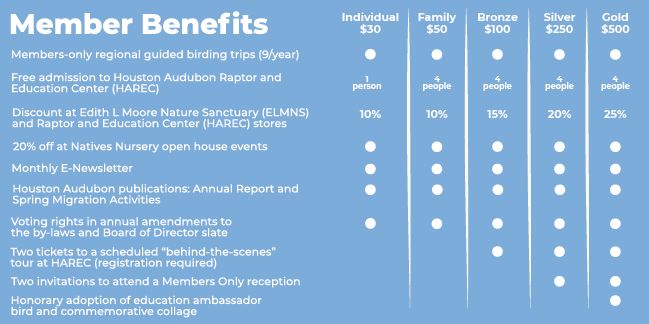 It's more than a membership.  It's a chance to make a difference.  
Be a part of more and join us today.
---
---
Questions About Membership
For address and e-mail changes or other membership inquiries, please use the form below or contact us at membership@houstonaudubon.org by e-mail or telephone 713-932-1639.