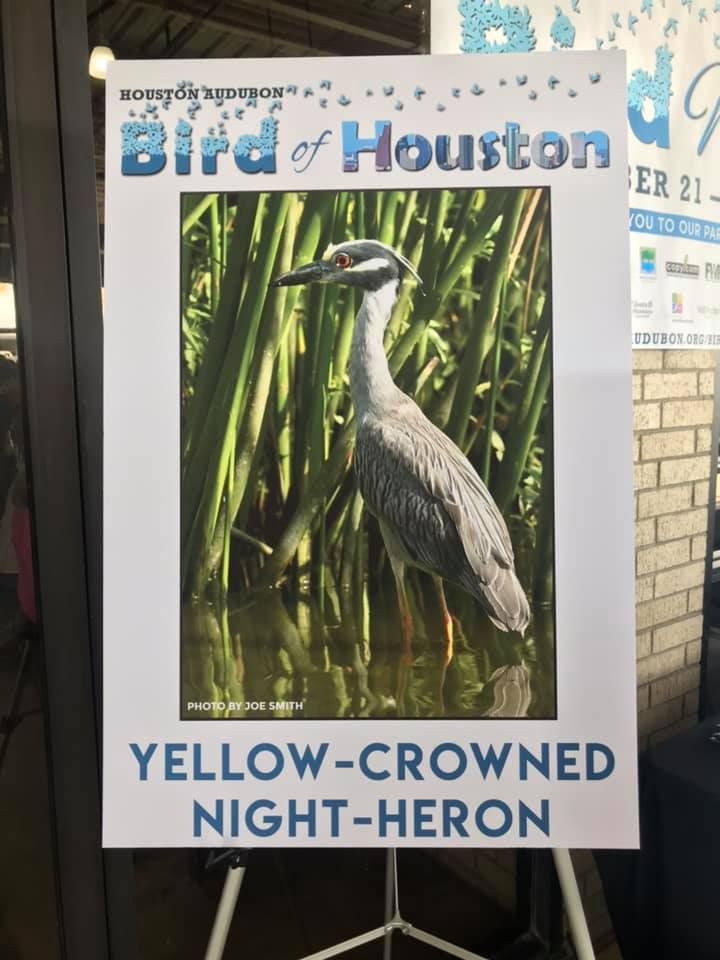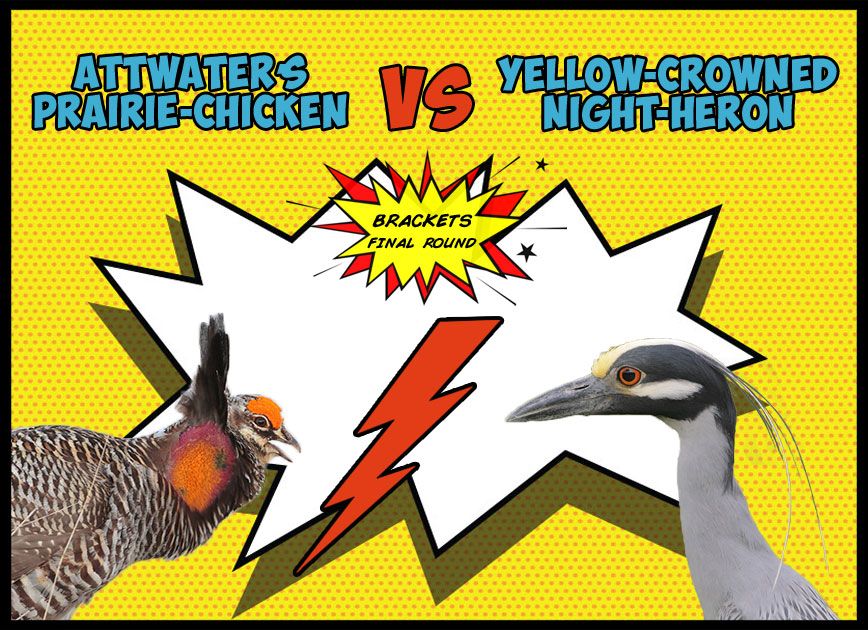 Final Face-off: Attwater's Prairie-Chicken vs. Yellow-crowned Night-Heron
So what will it be-- the endangered Attwater's Prairie-Chicken or the Yellow-crowned Night-Heron found in many of our neighborhoods and area bayous?
While the graceful Great Blue Heron came in a close 3rd with hundreds of votes, you've spoken! The final round pits two very different species against one another in competition for the coveted title. The endangered Attwater's Prairie-Chicken, though no longer found in the wild within the city, has had great support by several Houston conservation groups that are instrumental in its protection and continued survival in the wild.  This species not only reminds us of the tallgrass prairies that once graced our landscape but has grabbed the imagination of many who fight for their recovery. The Yellow-crowned Night-Heron, on the other hand, has sparked interest in those who have caught a glimpse of them in local greenspaces, waterways and even some backyard trees. This species not only nests and raises its young here, but it engages Houstonians who notice its unusual plumage and propensity for fishing along our bayous.
A healthy city includes natural spaces where people can visit to escape the pace of the urban environment and connect to the natural world. Birds are a great way to connect and observe more about our environment. Over 300 species of birds have been seen in the Greater Houston area, one of the most diverse in the country.  Selecting a representative Bird of Houston is a way to engage those who don't normally think of our city as being important to birds. But it is.
We want Houstonians across the city to think of "their" bird and be better able to connect to nature at home – right here in Houston. Vote on the species YOU think best represents our city.
---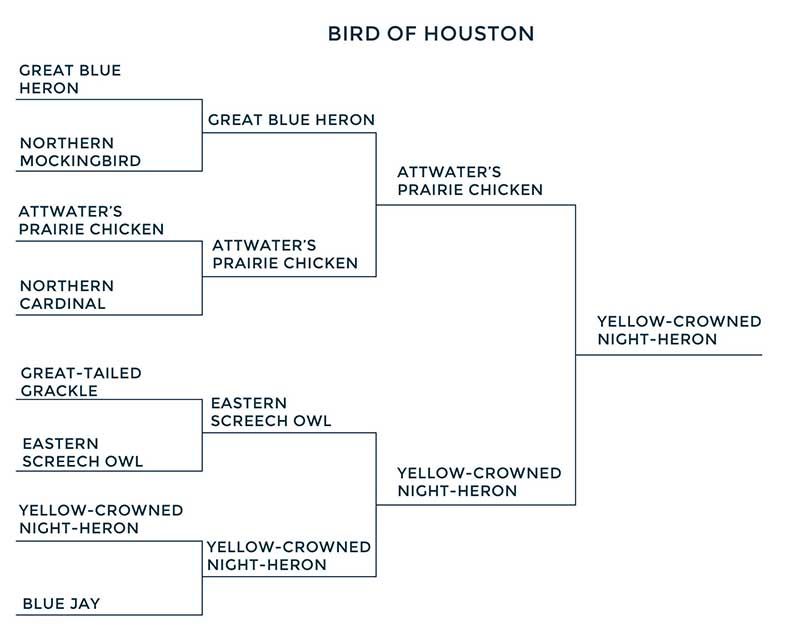 Explaining the Bird of Houston Contest
Official symbols reflect the cultural heritage & natural treasures of areas. Countries and states recognize emblems like flags, birds, flowers and seals; and every city has its own unique spaces and things residents cherish. At Houston Audubon we treasure birds, people, and natural landscapes, and we are proud to be a part of the Houston community.
Join us in celebrating Houston by helping us select a bird species that represents our bayou city. We take pride in our hometown and we want to hear from our fellow Houstonians which bird inspires or connotes emotion or thought when you think of Houston.
Is it the Great Blue Heron foraging along the bayou or the Great-tailed Grackle scoping out the local HEB parking lot? We want to hear from you!
Nomination period ends July 15, after which we will narrow the submissions to the top 8 birds based on votes. The winner will be determined via brackets beginning on July 22. This will include head-to-head voting in 3 different rounds (with 8 days of voting for rounds 1 and 2, 16 days for the final round) until we have the winner. All of this will be happening right here, so be sure to bookmark this page! We'll announce the winning bird at the beginning of our 50th anniversary Bird Week festivities (September 21 - 28, 2019).
Round 1: July 22-30
Round 2: July 31-August 7
Round 3: August 8-23