Virtual Programs
Come home to The Nest with Houston Audubon
Join Houston Audubon for a season of virtual learning and birds. All classes are virtual and held 6:30 PM - 8 PM. $25 per household. After the class join us for one of our monthly member field trips, bus trip, or one of the many local bird surveys.
Get a head start on your birding hobby with one of the best in the field. Join Richard Gibbons and get ready to go beyond the field guide and binoculars with Birding 101!

Join us for a journey into the secretive world of owls. From the tiniest Elf Owl to the formidable Eagle Owl we will discover some of their most amazing secrets.

Birding is great year round on the Upper Texas Coast. Learn about target species that birders love to chase in the winter from Short-eared Owls to Merlins and more.

Birding isn't just a feel good hobby. Birding and the appreciation of birds and their conservation can have great and positive impacts across the globe. Find out how with Richard Gibbons and your friends at Houston Audubon.

The greatest gift is often not contained in a box with a pretty bow. It is often the spark that leads someone down a path to discover the wonders of the natural world outside their window. Join our panel as we offer some great ideas and suggestions on how to cultivate a love of birds amongst your family and friends this holiday season. Ideas will be shared for the tech savvy, the gardener, the artist and photographer, the young and young at heart.

January 20, 2022: Houston Eagles

February 10, 2022: Gearing up for Spring Migration and birding the UTC with the High Island Crew

February 17, 2022: How to Photograph the Rookery

March 10, 2022: Colonial Waterbirds

March 24, 2022: Creating a Bird-Friendly Garden

April 7, 2022: Birding 101

May 19, 2022: Hot Summer Birding on the UTC
---
Virtual Field Trips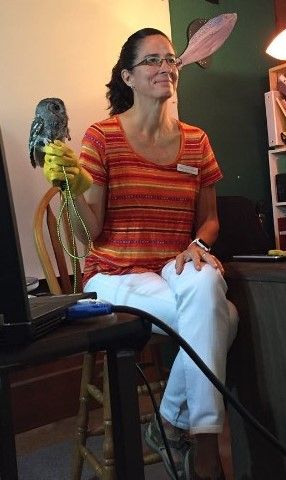 Houston Audubon is now able to offer virtual field trips to the Houston Audubon Raptor & Education Center. Using Zoom and other video conferencing equipment the Education Department can schedule and deliver virtual field trips on a regular basis. 
Imagine the flyways and corridors that birds migrate across and then imagine being able to communicate and educate students of all ages across those flyways. That is exactly what live virtual field trips are bringing to Houston Audubon. Students from Alaska to Florida have enjoyed a variety of programs. Programs bring nature and live birds into the classroom "virtually". 
Programs are INTERACTIVE! Participants are able to see and hear the experts, so engaging dialog occurs.
Programs are high-quality, evaluated by educators for educators.
For more information about our programs, please visit the website of our contact provider host (see below) and search for "Houston Audubon." For more information please contact Mary Anne Weber at maweber@houstonaudubon.org (713-640-2407).
Resources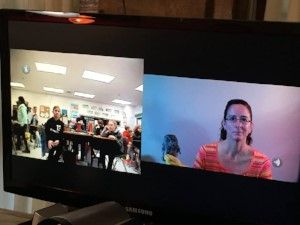 Search for "Houston Audubon"