Virtual Programs
Spring Classes
All of our spring classes are held virtually on Zoom. Programs are free, and we encourage participants to put their new skills to work at one of our many local bird surveys or a monthly member field trip! Classes are held from 6:30 - 8 PM.
January 20, 2022: Houston EaglesHouston is the breeding home to numerous pairs of Bald Eagles. Come and dive deep into their lives in our urban jungle. Trey Morris has been following several pairs of local eagles for over 12 years and will share his amazing photographs and stories from his personal life with these birds.
Stay tuned for more information about the Houston Audubon NEST Academy (Nature Education & Skills Training), coming fall 2022! 
---
Virtual Field Trips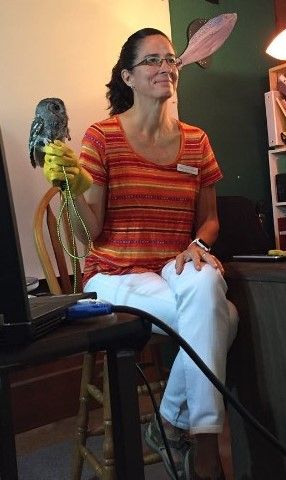 Houston Audubon is now able to offer virtual field trips to the Houston Audubon Raptor & Education Center. Using Zoom and other video conferencing equipment the Education Department can schedule and deliver virtual field trips on a regular basis. 
Imagine the flyways and corridors that birds migrate across and then imagine being able to communicate and educate students of all ages across those flyways. That is exactly what live virtual field trips are bringing to Houston Audubon. Students from Alaska to Florida have enjoyed a variety of programs. Programs bring nature and live birds into the classroom "virtually". 
Programs are INTERACTIVE! Participants are able to see and hear the experts, so engaging dialog occurs.
Programs are high-quality, evaluated by educators for educators.
For more information about our programs, please visit the website of our contact provider host (see below) and search for "Houston Audubon." For more information please contact Mary Anne Weber at maweber@houstonaudubon.org (713-640-2407).
Resources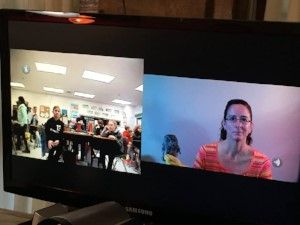 Search for "Houston Audubon"