Nature Photography
Programs
---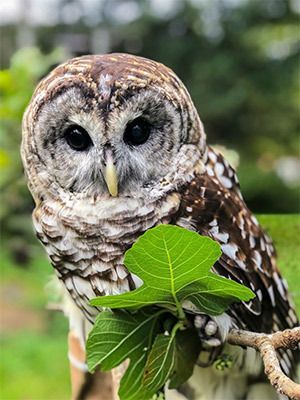 Hawks, falcons, owls and more await you at Houston Audubon's Raptor Photo Shoots. You will have the opportunity to photograph Houston Audubon's education raptors in an intimate setting at the Houston Audubon Raptor & Education Center. Whether you use a simple point and shoot or serious photography equipment, you will enjoy meeting and learning about these awesome birds. Raptor Shoots are typically from 7:30 AM - 9:30 AM but times will be confirmed by email for each session depending on sunrise. Light refreshments will be served on the deck for all to enjoy during the shoot. The fee is $50.
---
This is a unique opportunity to spend one-on-one time photographing a raptor. These are private sessions for one to two photographers. Photographers choose which bird they are interested in shooting from the list below (one bird per session). Available birds will be confirmed upon booking. The one-hour sessions are scheduled before center opening hours and to take advantage of morning light. The fee is $100 for the one-hour private session. Please email Mary Anne Morris at mamorris@houstonaudubon.org to register.
---
Houston Audubon Nature Photography Association
Houston Audubon Nature Photography Association (HANPA) is an informal photo club. We alternate virtual meetings with field trips, September through May. The meets are generally on the first Wednesday at 7:00 PM. All are welcome!