Hermit Warbler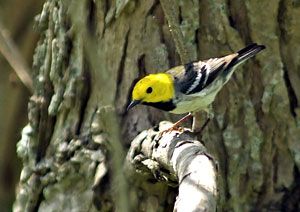 Dendroica occidentalis
Family: (Parulidae) Wood-Warblers
Preferred Habitat: Forests
Seasonal Occurrence: Very rare visitor in spring.
Notes by Susan Billetdeaux: Hermit Warblers do not normally occur on the Upper Texas Coast, but this wanderer was found at The Willows near Sabine Pass in April, 2006. Typically, Hermit Warblers are found in the summer in western coniferous forests. They are also usually only found high up in the trees, so visitors to The Willows were indeed fortunate to see this one. Hermit Warblers somewhat resemble Black-throated Green Warblers, which are quite common here. Good identification marks include their black backs, prominent eyes in solid yellow cheeks, and lack of streaking on the sides.
Notes by Jim Highberger: I sighted a Hermit Warbler on Oct. 30, 2020 at Anahuac National Wildlife Refuge. I was uncertain as to its identification so consulted my Peterson Field Guide for Eastern and Central North America – it was not shown in that volume. Ultimately I posted it on eBird as a Black-throated Green Warbler thinking it might be an immature specimen. Mike Austin caught the posting and notified me that it was a Hermit Warbler, most likely "first fall female." See the photos below. The bird I photographed was in the trees at the "Woodlot" area at Anahuac NWR. I wanted to let you know that 14 years later another Hermit Warbler was sighted – dumb luck on my part and great help from Mike Austin.
Cornell Lab of Ornithology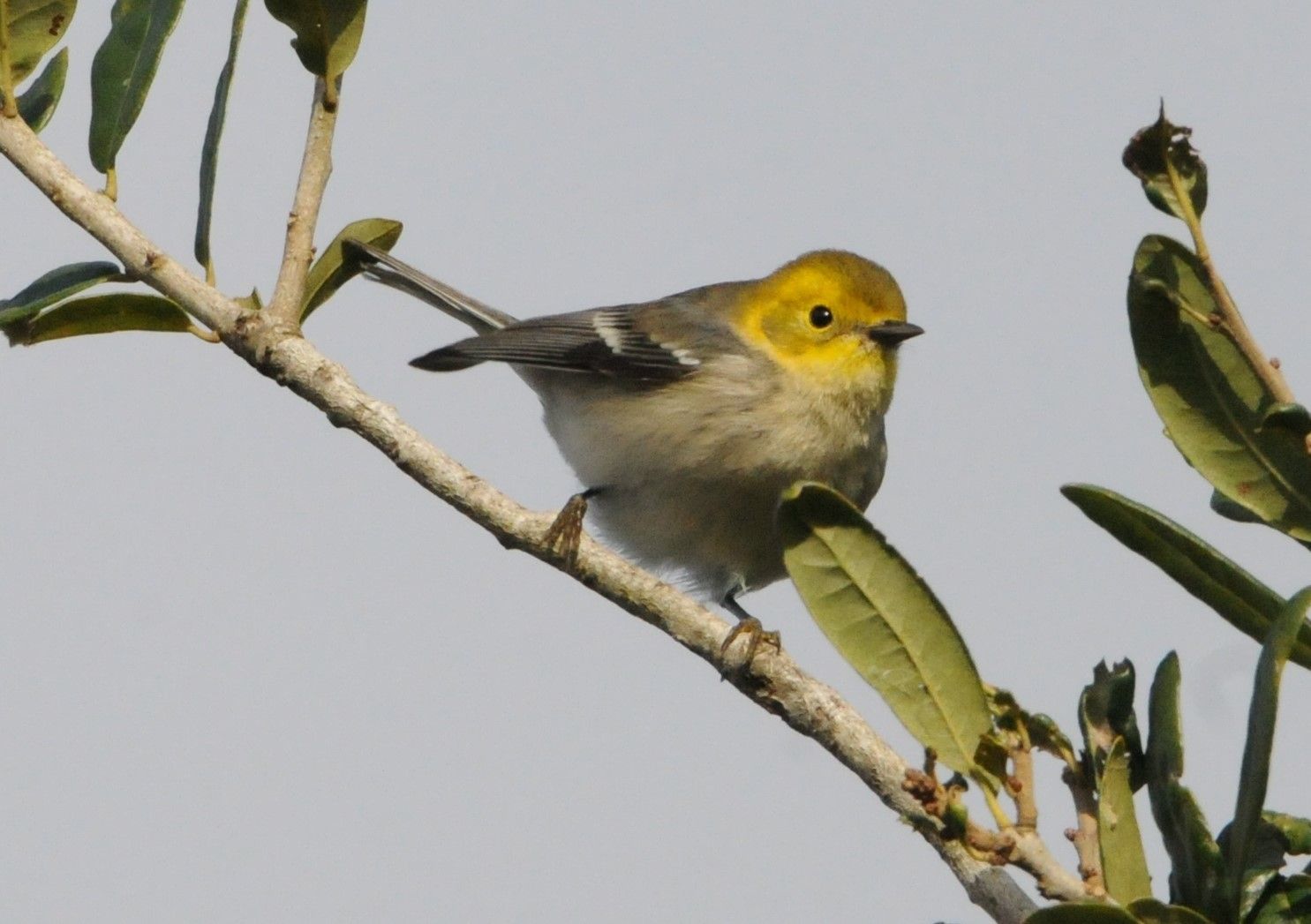 Hermit Warbler (first fall female)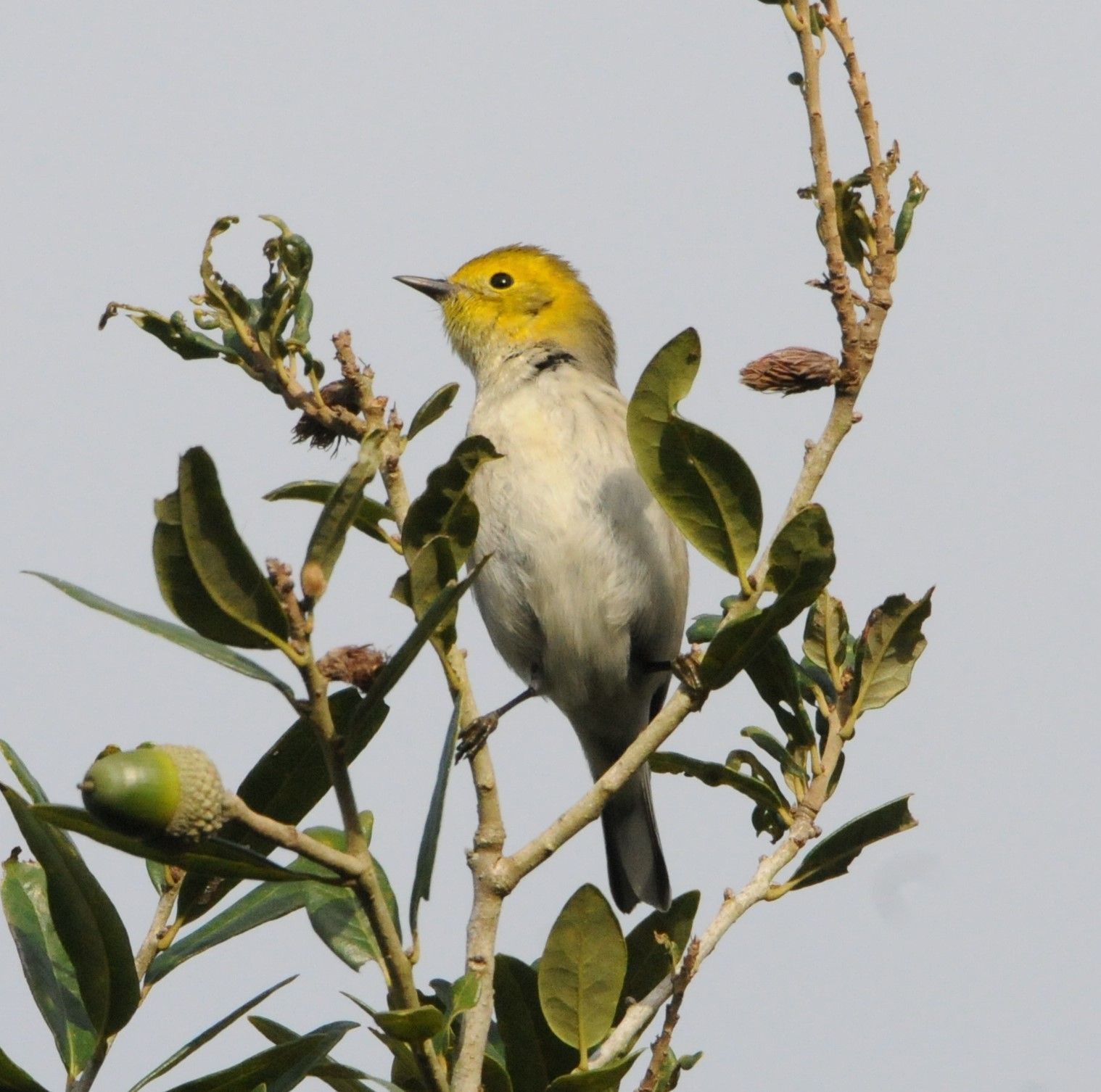 Hermit Warbler (first fall female)