Willow Waterhole Bird Survey
Upcoming Survey: January 18, starting at 8:00 AM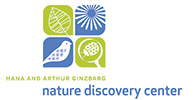 Leader: Mary Ann Beauchemin, Senior Naturalist at the Nature Discovery Center. The Nature Discovery Center is partnering with Houston Audubon to conduct the Willow Waterhole survey.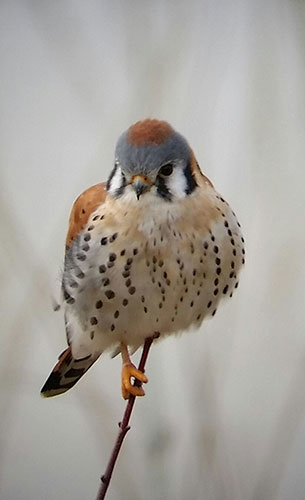 American Kestrel at Willow Waterhole
Latest Report: November 16, 2019
Thanks to everyone who was able to come out to help with the November Willow Waterhole Bird Survey. 24 of us were able to be out there to enjoy this beautiful, cool morning this month! We had 36 species plus 3 other taxa that we could not ID down to the species level. It seemed to be a good day for Hawks with a beautiful hunting Northern Harrier, an adult female Cooper's, 4 Red-tailed and 5 Red-shouldered Hawks. Also notable was a Little Blue Heron. A very special thanks to Mark Meyer and Michael Honel who joined me in leading the individual survey area groups this morning. Many thanks also to everyone else who was able to help with the survey this month: Della Barbato, FaEll Hawkins, Jennifer, Abigail & Joshua Hong, Anna Julia, Mary Knapp, Parry Lauzon, Neal Leslie, Barbara Massey, Sydnee Moore, Mary Elizabeth Newberry, Dolores Peterson, Melinda Pumpelly, Ella Stroupe, Kathy Swarts, Margaret Swarts, Sherri & Ian Taxman, Dana Turner, Beaty Watts. Remember there are no bird surveys in December! Please consider helping out with one or more of the many Houston area Christmas Bird Counts.​

-- Mary Ann Beauchemin
Bird Survey
The Willow Waterhole Bird Survey was started in June 2007 and is held on the third Saturday of each month (but no survey in December). During the 2-hour count, the number of species identified can range from around 30 in summer to over 50 in the winter.
The survey begins in the parking lot of the Gathering Place at 5310 South Willow Drive. Our usual starting time is 8 AM, but we begin at 7 AM from April through September. We split up into three or four groups to cover the park thoroughly, and as of mid-2015, nearly 200 species had been reported to eBird. For a list of species reported to date, see eBird.
General Information
The Willow Waterhole Conservation Reserve is the site of an ongoing retention pond project of the Harris County Flood Control District. With excavation underway on the fourth of six ponds, the 290-acre park continues to be an excellent birding area within the City of Houston and just outside the southwest corner of Loop 610.
Birding Willow Waterhole
The major part of the Willow Waterhole reserve is on the west side of South Post Oak Road, and that is where three of the ponds are located (with two more to come). Good places to park for birding these ponds are on Ricecrest Street and on the Clematis Lane cul-de-sac off of Gasmer. Also, adjacent to the parking lot at the Gathering Place on South Willow is a short, woodland path to the unconcreted Willow Waterhole Bayou, which marks the northern boundary of the park. Another parking area is on the gravel road at the eastern end of Dryad Drive behind Westbury High School.
On the Willow Waterhole property east of South Post Oak Road, the fourth of the six ponds is being excavated. This is also where the endangered Texas Prairie Dawn flower (Hymenoxys texana) is located and where several species of sparrows have been seen each winter. Because the flower is an endangered species, the HCFCD is required by law to return much of the surrounding acreage back to coastal prairie, including removal of non-native vegetation. Access to this property is at the south end of Windwood Drive or along Gasmer.