HOUSTON AUDUBON URBAN BIRD SURVEY
Seabrook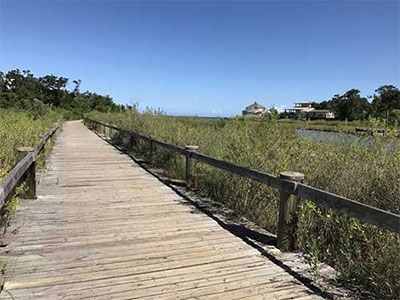 Next Survey: October 7, 2023
Survey Leader: Stennie Meadours
Co-Leader: Davis Clay
Address: 605 Pine Gully Rd, Seabrook, TX 77586
Meeting Time: 9:00 AM. The surveys are held on the first Saturday of the month. They typically last till 11:30 AM. We meet at the picnic tables across from the fishing pier. A Seabrook Bird Survey sign will be posted at the picnic tables across from the fishing pier where parking is also available. Note that parking is free for residents of Seabrook as well as for those participating in the count. Birders of all levels are welcome! Please let Natalie Stephens know if you'd like to participate. 
For questions about the survey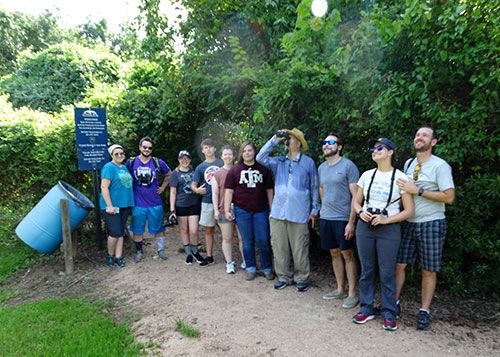 Pine Gully Park
Pine Gully Park offers a variety of habitats including shoreline, marsh, small prairie, and riparian forest.  Well-maintained trails meander through the Park where 50 species (and counting!) have been observed. A Rock Wren on a recent CBC excited crowds and stood out as an unusual observance. Pine Gully Park is also part of the Upper Texas Coast Birding Trail. The City of Seabrook Parks and Recreation Department supports birding activities, and the Open Space and Trails Committee is an active partner is establishing this exciting new bird survey.
Pine Gully Park is  UTC 079 on the Upper Texas Coast Birding Trail and an eBird hotspot with 186 species reported to eBird prior to the first survey in December. Two new species, a Greater White-Fronted Goose and Bald Eagle were added to eBird sightings after the December 2018 survey. In January 50 species were found, including Common Loon and Marsh Wren.
---