Mercer Botanic Gardens Bird Survey
Leaders: Paul Gregg and Christy Jones
Next Survey: September 28, 2023
We take a break in the summer (June, July, August). 
Led by longtime birder Paul Gregg and Mercer staff member Christy Jones, the Mercer survey takes place on the fourth Thursday of each month from 8 AM to 10 AM. Birders of all skill levels who are at least 12 years old are welcome. Wear comfortable walking shoes and weather-appropriate clothing. Mercer's 1.7-mile survey loop is primarily crushed asphalt trails. Bring binoculars, water, and insect repellent.
Please contact Christy Jones at Christy.Jones@pct3.hctx.net for more information or to borrow binoculars.
---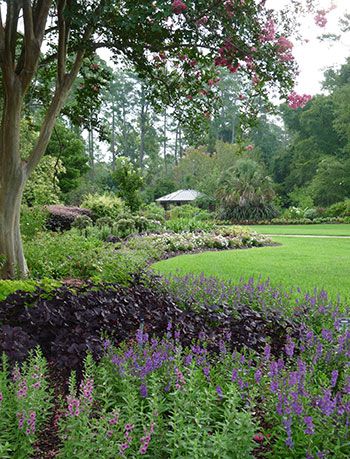 Photo credit: Mercer Botanic Gardens
About the Survey
Mercer Botanic Gardens is a Harris County Precinct 3 park spanning almost 200 acres along lower Cypress Creek with viewing opportunities for birders in cultivated gardens, mature riparian woodlands, open grass meadows, and includes water features such as ponds, oxbow lakes, and Cypress Creek. Mercer is surrounded by more than a thousand acres of protected forestland, which will eventually connect to the Cypress Creek Greenway.
Birders at Mercer can expect to see a variety of southeast Texas favorites, such as the Red-bellied Woodpecker, Green Heron, Carolina Wren, and Eastern Bluebird, as well as opportunities to view uncommon or migrating species, such as the Inca Dove, Cliff Swallow, American Woodcock, and Bald Eagle.