News Release
April 24, 2017
Contact: Sarah Flournoy, sflournoy@houstonaudubon.org, 713-932-1639
The Greater Houston area wins "Most Species Identified" in the 2017 City Nature Challenge!
The City Nature Challenge was held April 14-18, 2017, in a tight competition among Houston vs. DFW vs. Austin.  Participants across the Texas posted observations of plants, birds, reptiles, and more on iNaturalist, an online Citizen Science effort to document species. Observations were made everywhere from participants' backyards to city parks to nearby wildlife refuges.
The Texas competition, hosted by Texas Parks and Wildlife, was part of a nationwide effort established by San Francisco's California Academy of Sciences and the Natural History Museum of Los Angeles, with 16 cities participating.
Houston identified the most species of all the cities across Texas and across the entire country.
"People around the country don't necessarily think 'Houston' and 'nature' go together, so it's really satisfying to see these results," comments Sarah Flournoy of Houston Audubon. "The Upper Texas Coast is a nature-lover's dream, and the City Nature Challenge encouraged us to get outside, have fun, and document the plants, birds, mammals, reptiles, and insects that make up our unique region."
The current landscape of urban biodiversity is poorly understood. As global human populations appear increasingly concentrated in cities, understanding urban biodiversity—and our impact on it—is a crucial part of understanding our shared future.
"From busy city centers to remote forests and coastal waters, citizen science observations increase our understanding of how biodiversity is changing across various regions," says Alison Young, the Academy's Citizen Science Engagement Coordinator. "This year, participation in the City Nature Challenge grew to a national scale, allowing all of us to take a close look at the flora and fauna unique to 16 participating cities. We are thrilled by this uptick in data collection and the value it will lend to identifying larger trends around the world."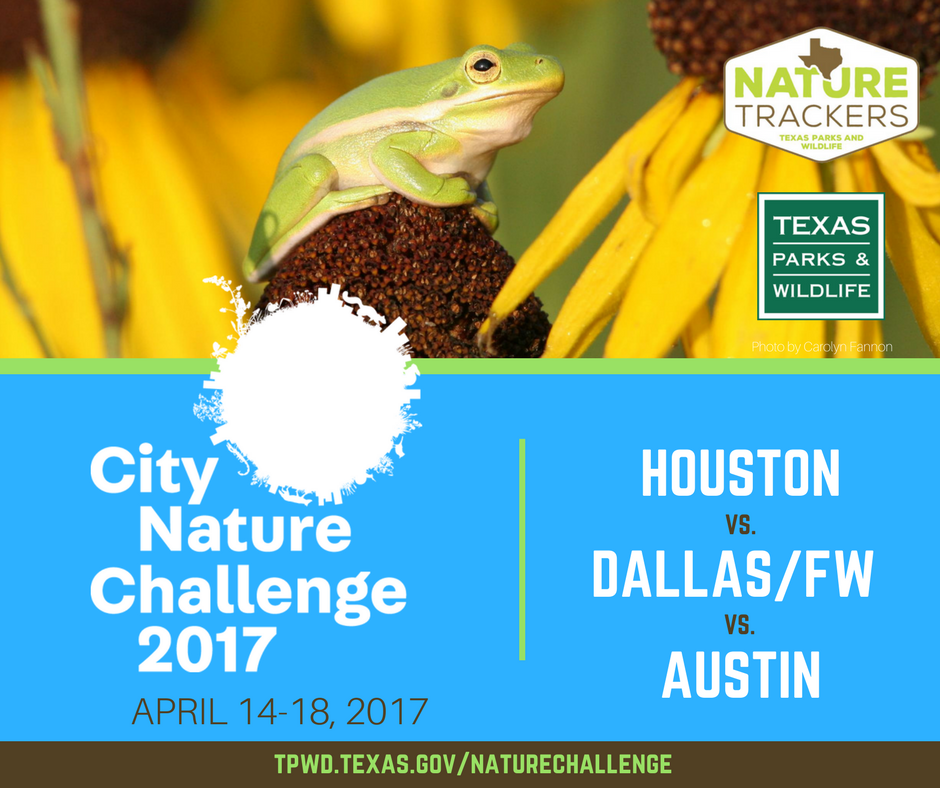 Texas Parks and Wildlife hosted the competition in Texas
Total number of species observed in the Greater Houston Area: 2,419
Top three species observed in the Greater Houston Area:
Pinkladies (wildflower)
Indian Blanket (wildflower)
Green Anole (lizard)
2017 City Nature Challenge, Greater Houston Area Partners:
Armand Bayou Nature Center
City of Pearland
Citizens' Environmental Coalition
Coastal Prairie Chapter of the Texas Master Naturalists
Coastal Prairie Partnership
Houston Arboretum and Nature Center
Houston Audubon
Houston Chapter-Native Prairie Association of Texas
Houston Parks Board
Houston Parks and Recreation Department
Jesse Jones Park and Nature Center
Katy Prairie Conservancy
Native Plant Society of Texas-Houston Chapter
Nature Discovery Center
Texas Master Naturalist, Gulf Coast
Texas Parks and Wildlife
University of Houston, Downtown
Overall results for number of observations, number of species, and number of participants: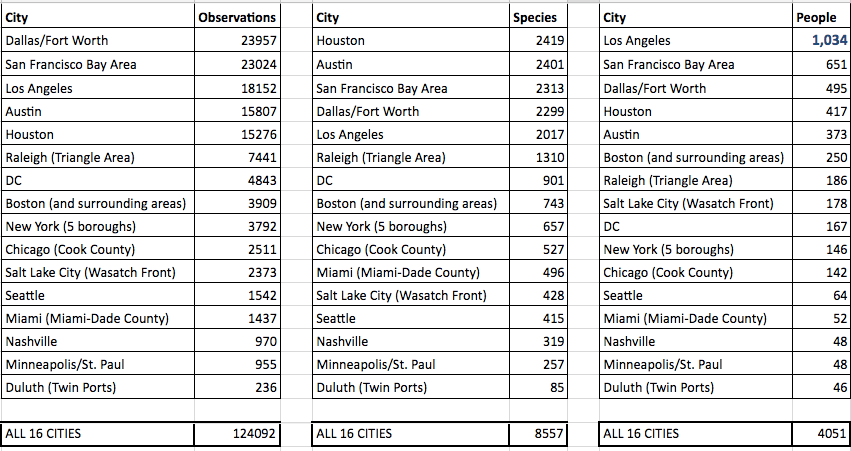 Which city across Texas and across the country can observe the most nature? Houston can!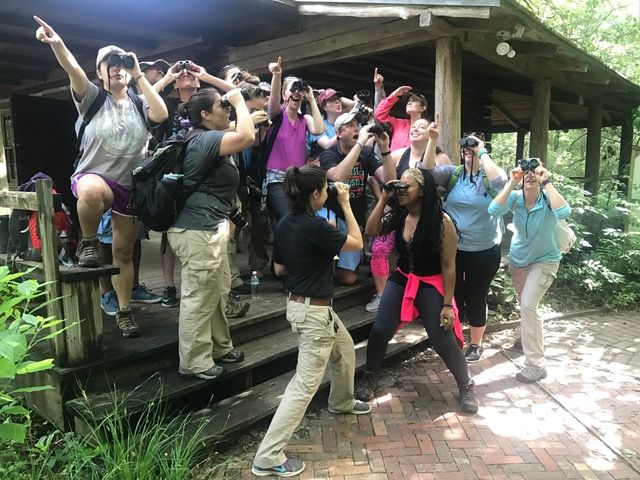 Houston Audubon and the Houston Zoo Education Department team up for the City Nature Challenge at Edith L. Moore Nature Sanctuary