Fall Collision Monitoring Volunteers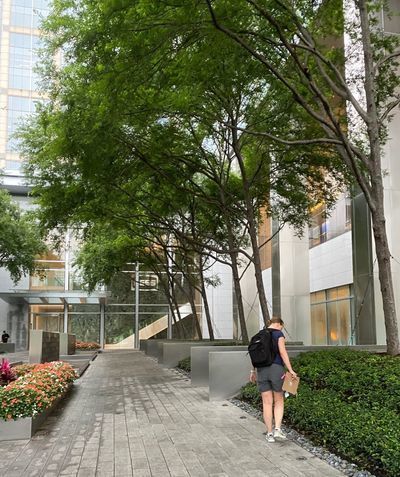 Join this important community science initiative to make a difference by collecting data that will help inform decisions about how we can protect migrating birds from window strikes. This is a joint effort with Houston Audubon, the Cornell Lab of Ornithology, Texan by Nature, and other partners.
Collision monitoring will take place in the early mornings (around 6 -7 am depending on sunrise). Monitors will work in teams of 2-3, patrolling a 2-mile predetermined route around 10 buildings in downtown, collecting data on birds that have been injured or killed by building collisions.
Volunteers do not need to have expert knowledge about birds - data is entered into the iNaturalist app where others can help identify or confirm the species. Volunteers will receive thorough training on collision monitoring and data collection, as well as guidance on handling injured or dead birds that are found in the course of monitoring. All the tools and materials needed to perform the job will be provided, but we need enthusiastic and meticulous monitors to patrol the routes daily.