Bird Collision Monitors - Lights Out Texas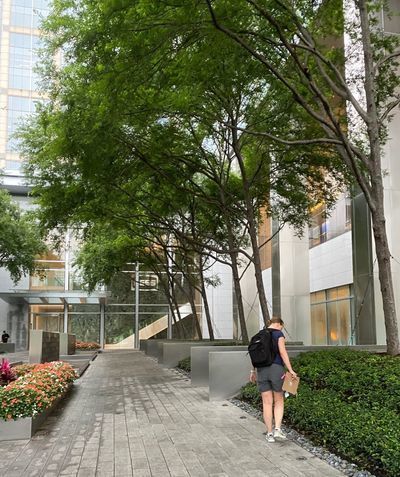 Downtown Houston
September 5th - October 29th 2023
Early mornings
Collision monitors are community scientists. They share their enthusiasm for conservation by volunteering to collect data on bird collisions in downtown Houston. In a recent peer-reviewed study, Houston ranked #2 among US cities in exposing night migrating birds to the hazards of light pollution, trailing only Chicago at #1. Most migratory birds fly at night, and building lights attract and disorient these migrants, causing collisions or exhausting them and leaving them vulnerable to ground threats. Houston Audubon is partnering with the Cornell Lab of Ornithology, Texan By Nature and other conservation organizations in Texas to create bird collision monitoring programs in order to collect data that will be used to better understand the problem and work towards long-term systemic solutions.
Collision monitoring will take place in the early mornings. Monitors will work in teams of 2-3, patrolling a 2-mile predetermined route around 10 buildings in downtown, collecting data on birds that have been injured or killed by striking buildings.
Volunteers do not need to have expert knowledge about birds - data is entered into the iNaturalist app where others can help identify or confirm the species. Volunteers will receive a detailed training on collision monitoring and data collection, as well as what to do with injured or killed birds that are found in the course of monitoring. All the tools and materials needed to perform the job will be provided, but we need enthusiastic and meticulous monitors to patrol the routes daily.
To watch the training video, click here.
To register for shifts, please visit our Volunteer Calendar.