Bird Week Volunteer Orientation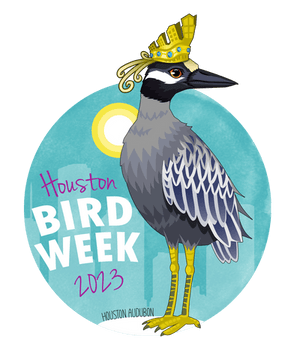 Houston Bird Week is a celebration of the important role Houston plays in the journey of billions of migratory birds and the everyday lives of our resident birds. In addition to Houston's vital location along the Gulf of Mexico, the growing popularity of planting native plants, restoring prairies, bird-friendly education programs, and Houston's Lights Out for Birds program were among the many efforts and programs that gained Houston the Bird City designation in 2020.
Houston Audubon and local conservation partners arrange a week of virtual and in-person events centered around our region's birds and wildlife – from birding opportunities and watch parties to trivia, movie night, and more, there's something for all Houstonians to enjoy. With these multiple events happening every day of the week, we will need lots of volunteer support!