High Island Work Day with One Tree Planted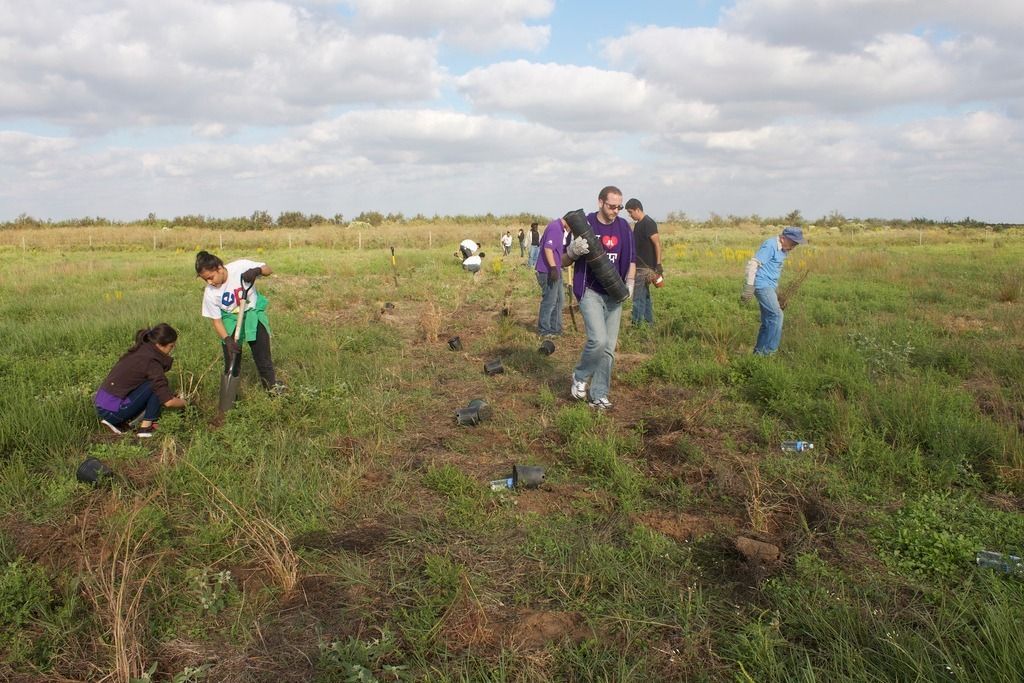 Meet us at this internationally known birding hot spot and help us beautify one of our 4 nature sanctuaries here, improving both the visitor infrastructure and wildlife habitat. This is a great opportunity to get outside while making a difference!
This work day in particular will be very special thanks to a partnership with One Tree Planted. For this work day, Volunteers will be planting over 500 native plants! The main plants will be Aquatic Milkweed, Downy Lobelia, Yellow and/or Longbract Wild Indigo, Virginia Wildrye, Red Buckeye, Little Bluestem, Texas Grama, Gulf Muhly, Illinios Bundleflower, and Clustered Bushmint.
More on our partner, One Tree Planted:
During the months of September and October, One Tree Planted celebrates Plant a Tree Day, a global day of action that inspires thousands of volunteers around the world to plant trees, remove invasive species, clean up litter, establish community gardens and more! Plant a Tree day started in 2018, when 30 community reforestation events were organized by One Tree Planted, engaging 600 volunteers to plant over 7,000 trees and shrubs. Today, Plant a Tree Day has grown into a global movement that brings us together to make a positive environmental impact.
More on High Island monthly work days:
Work Days are held once a month, October through March on the second Saturday of the month. We start work around 8:30 AM and work until about noon, when we break for lunch, provided by Houston Audubon and prepared by the lunch crew. Lunch at the picnic area of Boy Scout Woods is a good chance to visit with other volunteers and recharge from a morning of exercise and work . After lunch, we take about an hour to tie up any loose ends and clean up. Please bring your own refillable water bottles and lots of ice water.