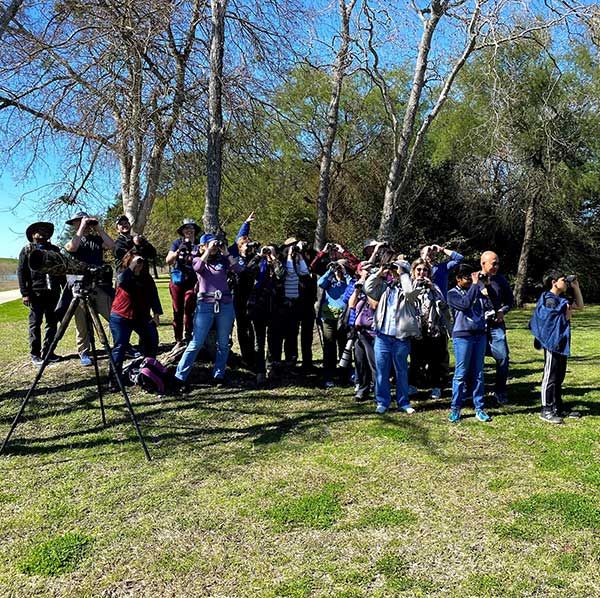 Saturday, February 1, 2020, was a beautiful day for #SuperBird54 at Archbishop Fiorenza Park! Reigning champs Gridiron Goatsuckers were intent on keeping the crown, but the Superb Owls were set on making a comeback. The rules are simple - the first team to identify 54 species of birds within a two-hour period are crowned the winners and receive bragging rights for the year.
New and experienced birders showed up to help their team claim victory. Lots of fun was had by all during this friendly birding competition. Alas, the teams TIED with both identifying 51 species. 
Who will take the crown next year? We look forward to seeing you at #SuperBird55.