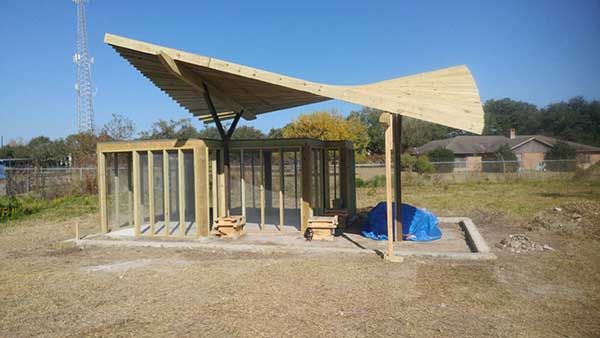 We've been busy at High Island this year. Houston Audubon is developing the Hulsey Coastal Operations Center (or The Coop) to build capacity for visitor services and sanctuary maintenance by providing a place for staff and our many fantastic volunteers. The Coop will include a staff bunkhouse, RV facilities for volunteers, a workshop and a community space. Construction on The Coop is well underway.
Thanks to Gulf Coast DesignLab for designing and constructing the community space, The Nest.
Photo gallery. The first 5 photos show The Coop project. The second 5 photos show the project at Smith Oaks.