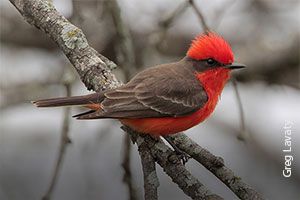 It's Christmas Bird Count Season again! And Oklahoma has a lot of great habitat and with that a lot of great birding for the season. Tulsa Audubon is pleased to be the repository for all the information you need to participate in any of Oklahoma's 20 2019 CBC's. Some are absolutely unique such as the Tallgrass Prairie Circle, home to the largest and purest Bison herd in the United States. How about all 4 Longspurs? I could go on and on.
Houston Audubon's CBC page inspired Tulsa Audubon to make a similar version for Oklahoma CBC's. A lot of people in North Texas are closer to some CBC's in Oklahoma than to a lot of Texas CBC's. Their listings give Texas birders the info they need to jump the border and meet some new friends.
All the information needed to participate can be found on the Tulsa Audubon website. If you live in a bordering state, stretch your legs, jump the fence and come bird with us!