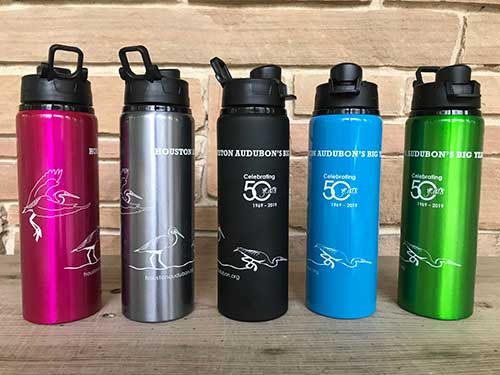 Reduce plastic pollution from single-use water bottles by following the golden rule: refuse, reduce, reuse, recycle. Our brand new, limited-edition 50th anniversary water bottles provide the perfect way to reduce plastic! This 28-oz single wall aluminum bottle for cold beverages has a threaded snap-fit lid and carrying handle. Colors available: fuchsia, graphite, matte black, apple and neon blue.
For just $15, you get a new bottle and the satisfaction of supporting bird conservation in addition to helping to save the environment. Get 'em while you can!
Available at High Island, the Edith L. Moore Nature Store and FeatherFest.