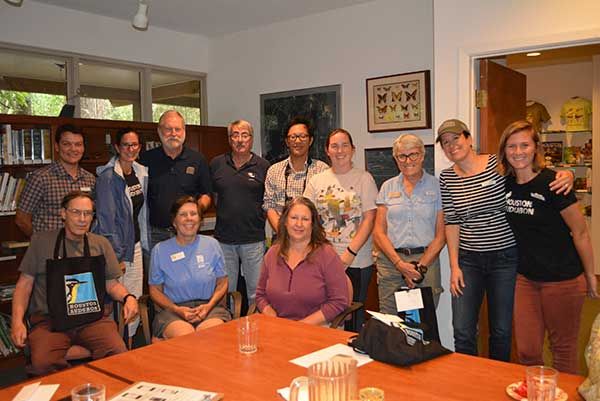 A lot has happened in the past year with bird surveys in the Houston area. There are three new surveys and increasing emphasis on citizen science.
Sarah Flournoy, Bird-Friendly Communities Program Manager, and Anna Vallery, Conservation Specialist, conducted a workshop on Saturday, September 29, 2018, to share news and best practices among the group of local survey leaders. Topics included the eBird database where sightings are entered, and a roundtable where survey leaders exchanged ideas on what works best.
Additional topics covered the Chimney Swift Monitoring program and the Red-vented Bulbul Survey. Efforts are already underway to begin collecting schedules and places for the Christmas Bird Counts. Houston Audubon provides a unique and highly-valued service by publishing a listing of all CBCs in the entire state of Texas.