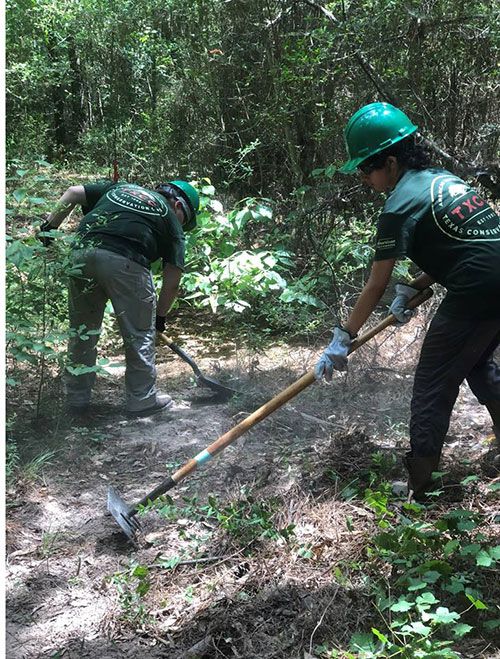 The Texas Conservation Corps' Houston youth crew spent that last two weeks at Houston Audubon's northern sanctuaries, Winters Bayou and Damuth, doing some awesome work. They started off at Damuth Sanctuary where they created a trail from the new parking area to the existing trail. They also cleared out overgrown areas of the existing trail, including removing a few downed trees. They then moved over to Winters Bayou sanctuary where they constructed a small footbridge that crosses a stream along the trail.
Click here to see a photo gallery of the youth crew at work.
Thanks for your help, crew!