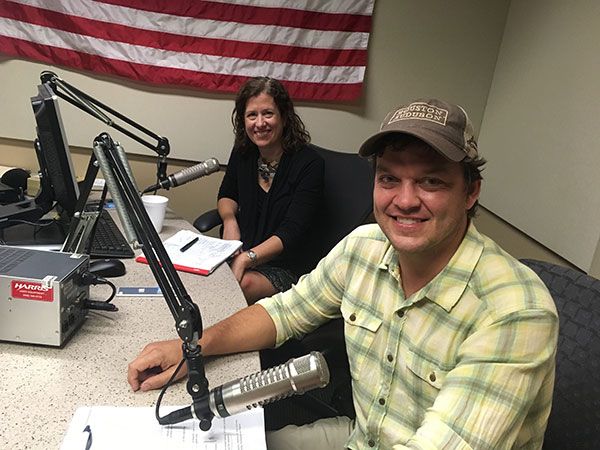 Sarah Flournoy, Program Manager of Bird Friendly Communities, and Richard Gibbons, Conservation Director, were interviewed by Laurent Fouilloud-Buyat, host of Houston's Public Affairs radio show and Director of Public Affairs - iHeartMedia Houston. They discussed bird-friendly activities as well as the consequences of the flood on our local sanctuaries. Our area is a "highway" for migratory birds. Millions fly across the Gulf Coast on their way to warmer climates and urbanization has had catastrophic, damaging effects their habitat. They also talked about building bat houses and how to help Audubon count birds which helps them keep track of their evolution. You'll be pleasantly surprised by some of the simple, inexpensive steps you can take to make your yard much more bird-friendly.
Click this link to go to a webpage with the 30-minute podcast which is highly informative and energetic, a pleasure to listen to. Laurent, the radio host, is very knowledgeable about birds and nature; Sarah and Richard expanded on each of the topics that Laurent introduced. You need to sign in with your email or social media account to access the podcast.
A 10-minute shortened version of the interview was aired on Sunday, December 1, 2017 on Sunny 99.1 // 93.7 The Buzz // KPRC-AM 950 // Sportstalk 790 AM.