High Island Visitor Kiosks and Sales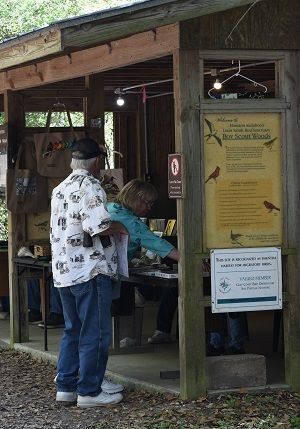 Spring migration brings thousands of people to the internationally acclaimed Smith Oaks and Boy Scout Woods sanctuaries. We need volunteers to help at both sanctuaries' kiosks with admission and merchandise sales, maintenance of daily sightings lists, and to provide sanctuary information to visitors. All training is given on site so no experience is required!
Shifts*:
- Daily from March 11th to May 21
- 9 am to 4:30 pm. (partial shifts can be discussed)
*This volunteer opportunity is eligible for RV Caretaker hours. Please visit the RV Caretaker Page for more information on how to qualify.
To register for Boy Scout Woods Admissions, click here
To register for Boy Scout Woods Sales Kiosk, click here
To register for the Smith Oaks Kiosk, click here
For more information, email: