Volunteer Photography Team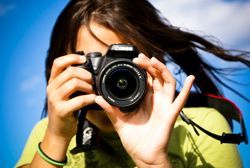 In a highly visual world non-profits like Houston Audubon require high quality images that can help us educate about our mission and tell our story to potential supporters. Good, local pictures can be hard to find, and we know many people enjoy taking photos, so this is a great way to support our work while doing something you love! Photographers can be of any skill level, from amateurs looking to improve on their abilities to professionals looking to do some Pro-Bono work. Photography team members can donate photos they have already taken, or choose to select photo assignments from Houston Audubon's Communication team. Photos will be used for online platforms, including our website, social media, and email communications; grant reports, scientific papers, print publications, flyers and more! Photographer will always be credited for use of their photos, and will retain ownership of their work while Houston Audubon will be granted full rights for publishing.
Since we are currently in a public health crisis this volunteer role will start out as an "independent" project. In the future there will be group trainings, gatherings, and needs for photographing group volunteer events.
If you are interested in volunteering with us by doing photography, please email our Volunteer Coordinator, Lauren Miheli, to get started!
Photo © Zorah Olivia, Flickr Creative Commons