Tree Survey Project at Edith L. Moore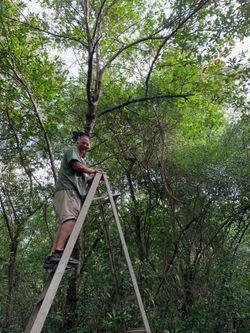 Are you highly familiar with Houston's native and common tree species? Want to help improve the health and safety of our forest? We are looking for one or more "tree experts" who can survey the trees present at our Edith L. Moore Nature Sanctuary, assess their health, and make recommendations, such as if trees should be thinned, trimmed, or if new tree species should be planted. Volunteers would work independently and would report their findings to the sanctuary manager, ideally within 2 months of starting the project. 
If you are interested in this volunteer project please email Volunteer Coordinator Lauren Miheli.