RV Volunteer Caretakers at High Island - Returns Spring 2023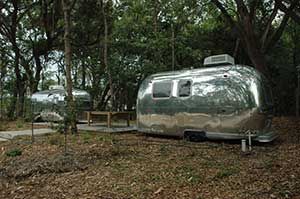 Houston Audubon seeks Volunteer Caretakers who can park their RV at our Coastal Operations Center (Coop) and Volunteer Campground at High Island seasonally. The Coop features RV hookups, showers, and an outdoor picnic pavilion to make your volunteer experience convenient and comfortable. Take advantage of this opportunity to camp while contributing 24 hours of service per week conducting tasks such as monitoring sanctuaries, greeting visitors and selling day passes, equipment maintenance, grounds keeping, sharing information about our bird sanctuaries and more!
We are looking for volunteers with knowledge of birding (do not need to be experts, but must be interested in learning more about birding and sharing that information with the public), as well as skills in basic home maintenance.
Interested? Email volunteer@houstonaudubon.org for a full role description and information on how to apply!