Raptor Center Wednesday Maintenance Crew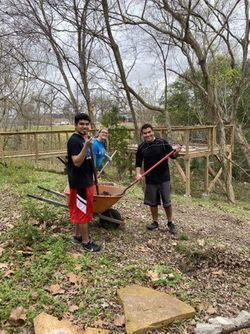 Every first Wednesday
8am - Noon
Houston Audubon Raptor and Education Center
Assist the education team with regular maintenance work including tending to the gardens, weeding and pruning in the prairie habitat and wooded areas, maintaining trails and repairing infrastructure; including moving and spreading gravel and repairing boardwalks and viewing platforms as needed. Tasks will also include occasional painting and heavy duty cleaning of the aviaries. 
Volunteers of all skill levels welcome, some experience in carpentry, botany, or maintenance is certainly appreciated too! 
Houston Audubon will supply all tools, but volunteers should plan to wear proper protective gear, including work gloves, masks, and eye protection as needed. 
We are looking for volunteers who can commit to joining us as an ongoing commitment. 
If you are interested in joining us on the Raptor Center Maintenance Crew please click the link to register: Register