High Island Volunteer Pin - 2023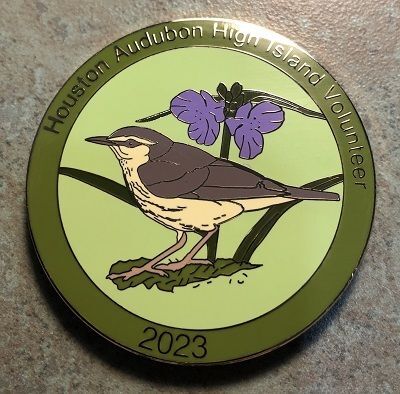 To receive this exclusive pin, volunteers must either 1) be a returning volunteer from 2022, or 2) contribute 24 hours of service at our High Island Sanctuaries during Spring Migration. 
Eligible volunteer activities include:
- Boy Scout Woods Kiosk Volunteers
- Smith Oaks Canopy Walk Volunteers
The pin is beautiful hard enamel and 2 inches in diameter to preserve the scientific accuracy of the bird art. Its magnetic attachment makes it very versatile as it can be worn as a badge, or affixed to any metal object like a fridge or other prominent space in your home.
For more info on how to earn the badge, visit the volunteer links above, or email gdurham@houstonaudubon.org