Bird Collision Monitors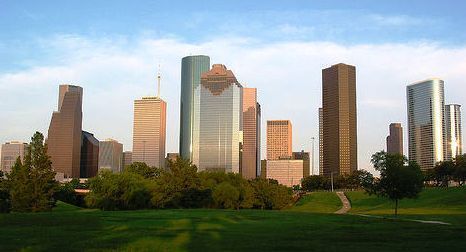 Downtown Houston
April 12th - May 16th
Late night and mornings 
Collision monitors are citizen scientists. They share their enthusiasm for conservation by volunteering to collect data on bird collisions in downtown Houston. In a recent peer-reviewed study, Houston ranked #2 among US cities in exposing night migrating birds to the hazards of light pollution, trailing only Chicago at #1. Most migratory birds fly at night, and building lights attract and disorient these migrants, causing collisions or exhausting them and leaving them vulnerable to ground threats. Houston Audubon is partnering with the Cornell Lab of Ornithology and other conservation organizations in Texas to create bird collision monitoring programs, in order to collect data that will be used to better understand the problem and work towards long-term systemic solutions.
Collision monitoring will take place in the weeks surrounding peak Spring 2020 migration, from April 12th - May 16th, with shifts available 12AM - 1AM, 6AM - 7AM, and 9AM - 10AM. Monitors will work in teams of 2-3, patrolling a predetermined route downtown, looking for birds that have been injured or killed by striking buildings and recording data.
Volunteers will receive a detailed training on collision monitoring and data collection, as well as what to do with injured or killed birds that are found in the course of monitoring. All the tools and materials needed to perform the job will be provided, but we need enthusiastic and meticulous monitors to patrol the routes daily.
If you are interested in volunteering on this exciting project, please email volunteer@houstonaudubon.org for more details.