Important Dates
Birdathon Kick-off Workshop

Get excited for Birdathon 2020! Join us at the Kick-off Workshop to learn all about Birdathon and birding at our wonderful log cabin at Edith L. Moore Nature Sanctuary. Meet other birders and nature enthusiasts, and maybe even sign up for a team! This workshop is free and open to the public.
Contact Information
Zineera Seth
713-932-1639 ext. 106
---
What is Birdathon?
Birdathon is the birder's equivalent to a walkathon, but better (because you get to look at birds all day). Teams of 2 or more (typically 4-5) compete to count as many bird species as possible in a consecutive 24-hour period. Birdathon is primarily a fundraiser, so teams also compete to raise the most money for the best cause: bird conservation. The birding and fundraising period is followed by a fun awards celebration with prizes for the most birds identified, most funds raised, best story, best team name and more! Birdathon is a great way to enjoy spring migration and support Houston Audubon at the same time. 
Whether you can identify 2 species or 2,000, birders of all experience levels are welcome to participate in Birdathon! Please contact us if you'd like to be placed on a team. 
Read about Birdathon 2019 here.
Questions? Contact Zineera Seth at (713) 932-1639 ext. 106 or zseth@houstonaudubon.org.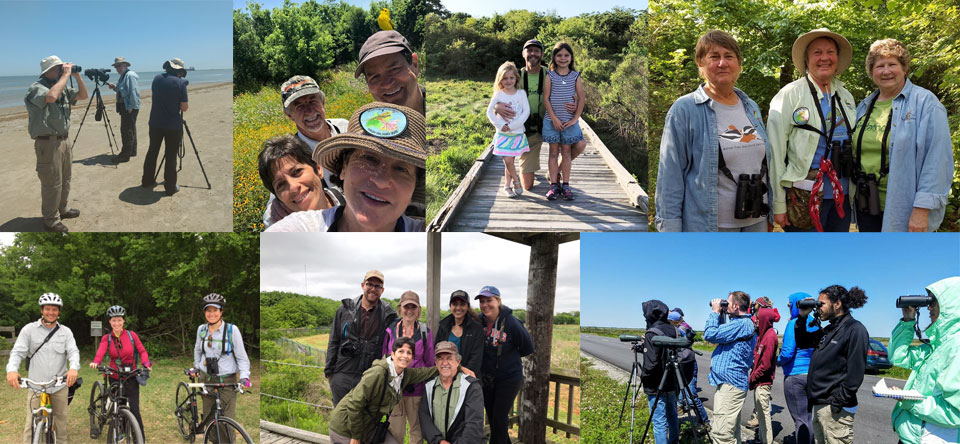 Sponsors
If you are interested in sponsoring Birdathon or would like to contribute a match for funds raised, please contact Aimee Friend, Development Director, at afriend@houstonaudubon.org or (713) 932-1639 ext. 103.