Important Dates
Birdathon Kick-off Workshop

Get excited for Birdathon 2020! Join us at the Kick-off Workshop to learn all about Birdathon, birding, and fundraising, while meeting like-minded wildlife enthusiasts. This event is free and open to the public.
Contact Information
Zineera Seth
713-932-1639 ext. 106
---
What is Birdathon?
Birdathon is the birder's equivalent to a walkathon, but better (because you get to look at birds all day). Teams of 2 or more (typically 4-5) compete to count as many bird species as possible in a consecutive 24-hour period. Birdathon is primarily a fundraiser, so teams also compete to raise the most money for the best cause: bird conservation. The birding and fundraising period is followed by a fun awards celebration with prizes for the most birds identified, most funds raised, best story, best team name and more! Birdathon is a great way to enjoy spring migration and support Houston Audubon at the same time. 
Whether you can identify 2 species or 2,000, birders of all experience levels are welcome to participate in Birdathon! Please contact us if you'd like to be placed on a team. 
Read about Birdathon 2019 here.
Questions? Contact Zineera Seth at (713) 932-1639 ext. 106 or zseth@houstonaudubon.org.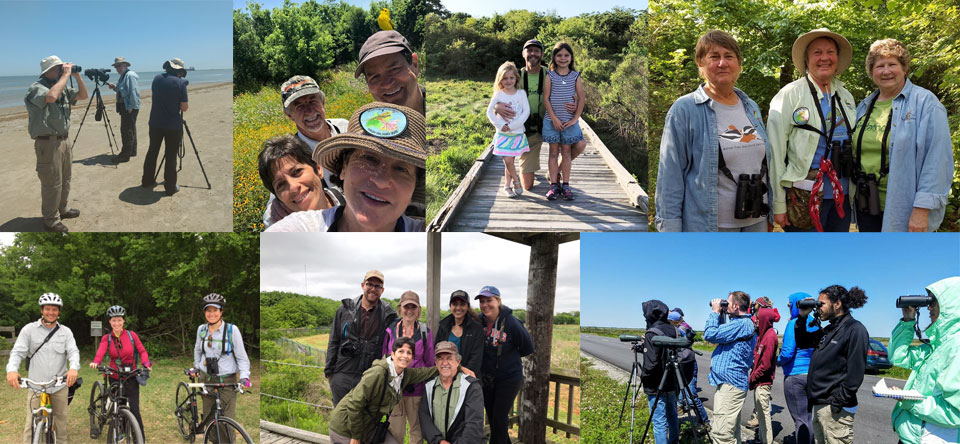 Sponsors
If you are interested in sponsoring Birdathon or would like to contribute a match for funds raised, please contact Aimee Friend, Development Director, at afriend@houstonaudubon.org or (713) 932-1639 ext. 103.