Photo Blind Reservations
The reservation season is March 29 - May 5, 2019.
Note: Online reservations must be made at least 24 hours in advance. Reservations for the same day can ONLY be made at the Boy Scout Woods kiosk.

Please note that reservations are non-refundable since photographers make their selections based on what is available. If you have questions about your reservation or how to use the form, contact Juanita Perkins at jperkins@houstonaudubon.org or 713-932-1639.  If you do not live in the United States, you may experience difficulty with having your credit card being accepted. Should this happen to you, please contact Juanita.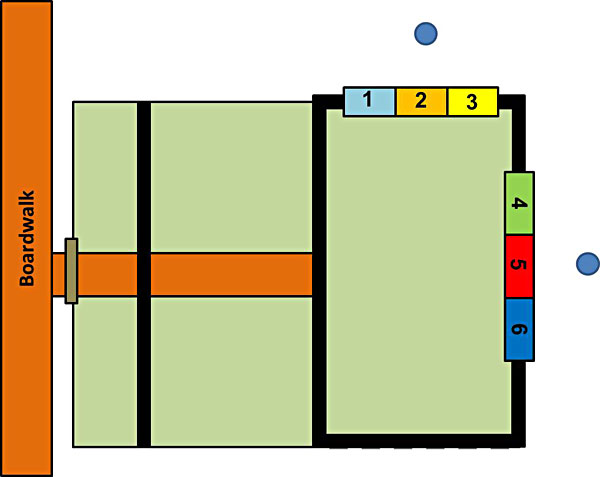 | Date | Available |
| --- | --- |
| March 29 Friday | 1, 2, 3, 4, 5, 6 |
| March 30 Saturday | 1, 2, 3, 4, 5, 6 |
| March 31 Sunday | 1, 2, 3, 4, 5, 6 |
| April 1 Monday | 1, 2, 3, 4, 5, 6 |
| April 2 Tuesday | 1, 2, 3, 4, 5, 6 |
| April 3 Wednesday | 1, 2, 3, 4, 5, 6 |
| April 4 Thursday | 1, 2, 3 |
| April 5 Friday | 1, 3, 4, 6 |
| April 6 Saturday | 1, 2 |
| April 7 Sunday | 1, 2, 3, 6 |
| April 8 Monday | |
| April 9 Tuesday | 1, 3 |
| April 10 Wednesday | 2, 5, 6 |
| April 11 Thursday | |
| April 12 Friday | |
| April 13 Saturday | |
| April 14 Sunday | |
| April 15 Monday | 1, 2 |
| April 16 Tuesday | 1 |
| April 17 Wednesday | 1, 3 |
| April 18 Thursday | 1 |
| April 19 Friday | 1 |
| April 20 Saturday | 1 |
| April 21 Sunday | 1, 2, 3 |
| April 22 Monday | 1 |
| April 23 Tuesday | 2 |
| April 24 Wednesday | 1, 2, 3 |
| April 25 Thursday | 1, 2, 3 |
| April 26 Friday | 1 |
| April 27 Saturday | 1, 3 |
| April 28 Sunday | |
| April 29 Monday | 1, 2, 3, 5, 6 |
| April 30 Tuesday | 1, 2, 3, 5, 6 |
| May 1 Wednesday | 1, 2, 3 |
| May 2 Thursday | 1, 2, 3, 5 |
| May 3 Friday | 1, 2, 3, 4, 6 |
| May 4 Saturday | 1, 2, 3, 4, 6 |
| May 5 Sunday | 1, 2, 3, 4, 6 |