Boy Scout Woods Photo Blind
About the Boy Scout Woods Photo Blind
Houston Audubon maintains a photo blind at Boy Scout Woods which accommodates 6 photographers per day. Each seat features a large rectangular opening that allows camera lens movement to make different shots possible. Please note that we do not allow visitors to set up their own blinds in our sanctuaries. 
Spring Season: Because your health and safety are a priority to all of us at Houston Audubon, we have made the difficult decision to close the photo blind during Spring Migration 2020. Refunds for photo blind reservations will be provided upon request. Alternatively, you can choose to have your payment considered a donation to the ongoing efforts of Houston Audubon in providing educational programs and sanctuary preservation. The High Island sanctuaries are currently open to the public. We encourage you to check our website for the latest updates before your visit.
We have emailed all those who have reserved a spot during the 2020 season. If you have any questions about the refund procedure, please contact Rachel Schipul at rschipul@houstonaudubon.org
Summer, Fall, and Winter Seasons: Use of the Boy Scouts Woods photo blind is free and no reservations are necessary. 
Questions? Need more information? Please contact Richard Gibbons at rgibbons@houstonaudubon.org">rgibbons@houstonaudubon.org.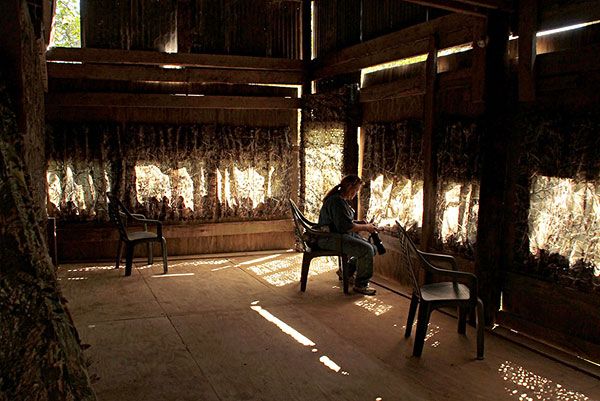 Interior View