2021 Summer Camp at the Raptor & Education Center
Camp runs from 9 AM – 1:30 PM.  $225 per camper. Sibling fee is $185. Don't miss out on this great opportunity and register your kiddo today!  For more information contact Mary Anne Weber at maweber@houstonaudubon.org.
The safety and health of campers and staff is always the highest priority at camp. Houston Audubon follows CDC guidelines and best practices outlined by the American Camp Association in order to maintain a safe and healthy camp experience.
---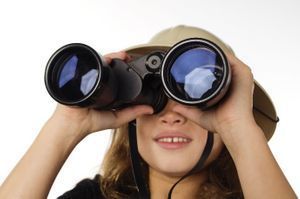 RAPTORS Rock!
Raptors are the coolest birds around and this camp will get your child hooked on all things hawk, eagle, owl and falcon! This camp is perfect for the young raptor novice who wants to dive into the world of raptors and birds of prey. Your camper will get to interact with many of the different raptors that reside at Houston Audubon's Raptor and Education Center and participate in outdoor activities, exploratory nature hikes, meaningful crafts and much more.
August 2-6, 2021   7-10 year olds (must be correct age by May 1)