Natives Nursery Open House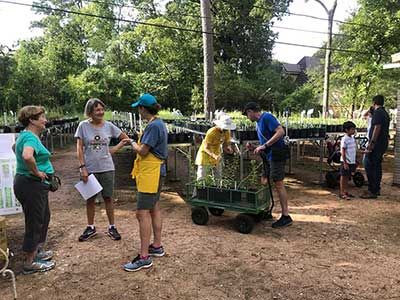 Join us for the fall Natives Nursery Open House. We will have native plant experts on site, ready to answer any questions you may have and help select the best native plants for your yard. Also learn tips and tricks for making your home and yard bird-friendly. This year we will also be offering a 20% discount to all Houston Audubon members. So stop by to shop and learn all about our real-deal native plants!
The Natives Nursery is located at Houston Audubon's Edith L. Moore Nature Sanctuary. We welcome you to join us any time between 8 am and noon. Parking for this event will be at Memorial Drive United Methodist Church.