Bird Conservation in Israel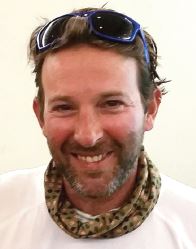 Jonathan Meyrav, the tourism director for the Israel Ornithological Center, will be coming to Houston to discuss the beautiful nature, birds and wildlife of Israel and the work being done to protect the natural habitat and birds of the region. Much like our Gulf Coast, Israel hosts one of the biggest migration corridors in the world.
The Society for the Protection of Nature in Israel (SPNI) has an International Ornithological Center (IOC) that operates a network of birding centers that monitors migration patterns of 500 million birds on behalf of the international community, provides a safe haven for birdlife and makes Israel a world center for bird watchers. The IOC is also involved in regional collaborations with neighboring countries in combating the illegal hunting and killing of birds along the Eurasian-African flyway.
Victor Emanuel will lead a walk around the sanctuary at 6:00pm before the presentation.