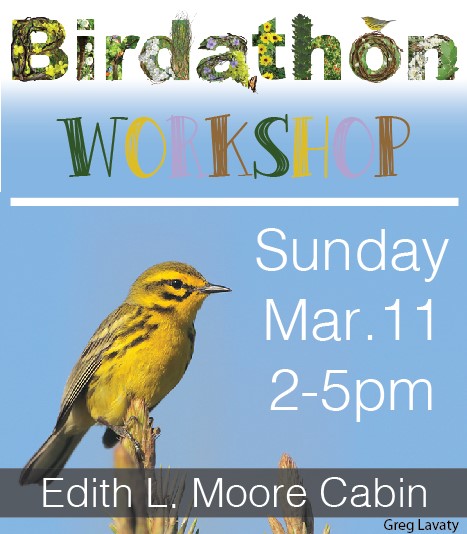 We hope you will attend to learn more about making the best out of Birdathon 2018. Whether you are a seasoned or beginning birder, whether you have a team or not, there is something for everyone to learn. Refreshments and a registration gift will be provided.
* Additional parking is available at the Memorial Drive United Methodist Church parking lot.
2:00-2:15 Birdathon Registration: Register today if you're ready to go.
2:15-3:00 "E-Bird" with Cin-Ty Lee: Learn how eBird can help plan your birding big day and contribute to citizen science.
3:00-3:15 Break
3:15-3:45 "Plan Your Birdathon" with Sarah Flournoy and Barbara Tilton : Learn the tricks of the trade in fundraising and birding from some of the best.
3:45-4:00 Break
4:00-4:30 "Birding 101" with Glenn Olsen: Learn how to spot and locate birds, general rules and etiquette for birding.