Raptor Programs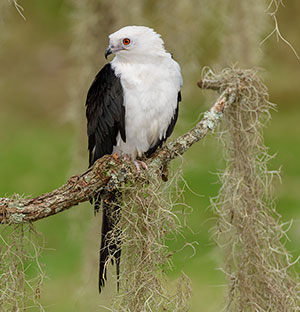 Luna the Swallow-tailed Kite by Alan Murphy
Amazing Raptors
Next Program: Date to be determined
Can't get enough of hawks, falcons, owls and kites? Well join us for this special evening of Amazing Raptors. Our program begins with a fun interactive program on raptors. You will then meet some of the Houston Audubon education raptors and learn more about their natural history. This is a family–friendly program for all ages. Space is limited. Pre-registration is required. The cost is $10 for adults and $6 for children (3-17 years old). The program lasts 6-8 PM.
---
Raptor Photography Shoots
February 13, 2019; March 26, 2019; May 8, 2019
Hawks, falcons, owls and more await you at Houston Audubon's Raptor Photography Shoots. You will have the opportunity to photograph Houston Audubon's education raptors in an intimate setting at Houston Audubon's Sims Bayou Urban Nature Center. Whether you use a simple point and shoot or serious photography equipment, you will enjoy meeting and learning about these awesome birds. Light refreshments will be served on the deck for all to enjoy during the shoot. Space is limited. The fee is $25. This event is one of the many benefits of a Houston Audubon membership.