Raptor Fest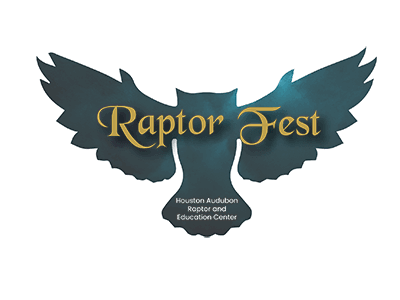 Meet us at Houston Audubon's Raptor and Education Center for Raptor Fest! Games, crafts, live bird demonstrations and more!
Bayou Barn activities: Pop Art Owl and Eagle Diorama Craft; Get Colorful – help color giant hawk and owl coloring pages; Salt Dough Bird Ornament painting; Make your own Raptor Mask; Raptor specimen and owl pellet discovery table; Hoot Shoot!!! 11 AM and 1:30 PM: get your photo with an owl; Streaming raptor photos on TV
On Grounds: Face Painting – barn patio; Kite Migration Game on the bayou trails; Raptor Corn Hole in the yard; Mouse Hunt on property (fun scavenger hunt for young kids); Eagle nest building at the eagle nest; Peregrine Punch – Lemonade stand; What's Your Wingspan? Measure up to some raptor wingspans; Raptor Chat – 10:30, Noon, 2PM (meet a raptor up-close)
Raptor Fest is held from 10 AM to 3 PM. The price is $10 per adult and $5 per child. Certain activities will have a surcharge. Face painting costs $5. Hoot Shoot (get your photo taken with an owl) is $5.
Tickets will be available starting on March 1.
---
Upcoming Raptor Fest Dates
---
Helpful Links