Family Nature Explore Club
At Edith L. Moore Nature Sanctuary and the Raptor & Education Center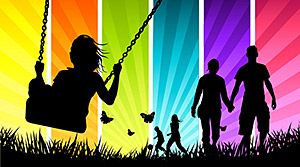 We welcome all Houston Audubon families, big and small, to join us for outdoor adventures, crafts, games, live animals, and unique discoveries of the natural world. The club is perfect for families with children between the ages of 3 and 14. We love exploring those special outdoor places in the Houston area. Join us for all the adventures! For contact Mary Anne Weber (maweber@houstonaudubon.org), 713-640-2407.
Please note that all programs at Edith L. Moore Nature Sanctuary are currently sold out.
Ticket Price: $15 per child per session. Parents or an adult must accompany and stay with child. Held 9 AM to Noon on Wednesdays at Edith L. Moore Nature Sanctuary and on Thursdays at the Raptor and Education Center.
Program Schedule
It's a Jungle Out There
Edith L. Moore Nature Sanctuary: June 3, 2020
Raptor and Education Center: June 4, 2020

Into the Forest
Edith L. Moore Nature Sanctuary: June 10, 2020
Raptor and Education Center: June 11, 2020

Creepy Crawlies
Edith L. Moore Nature Sanctuary: June 17, 2020
Raptor and Education Center: June 18, 2020

Life in Cold Blood
Edith L. Moore Nature Sanctuary: July 1, 2020
Raptor and Education Center: June 25, 2020

Art of Nature
Raptor and Education Center: July 9, 2020
Edith L. Moore Nature Sanctuary: August 5, 2020

Give a Hoot
Edith L. Moore Nature Sanctuary: July 15, 2020
Raptor and Education Center: July 16, 2020

Wild about Texas
Edith L. Moore Nature Sanctuary: July 22, 2020
Raptor and Education Center: July 23, 2020

Vultures and Nature Recyclers
Edith L. Moore Nature Sanctuary: July 29, 2020
Raptor and Education Center: July 30, 2020