Art with Raptors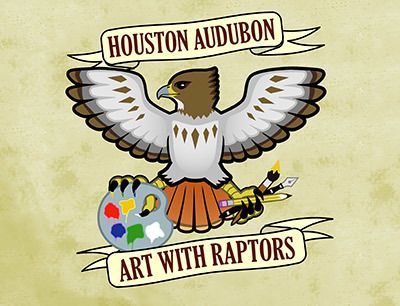 Art with Raptors is a 2-hour art workshop that bridges the gap between art, science, and birds. Sit with one of our raptor ambassadors as you learn step-by-step how to draw birds from head-to-talon. Learn about bird anatomy, art history, and watercolor techniques, all while you create your very own bird masterpiece! Artists of all levels are welcome. 
This workshop is held at the Houston Audubon Raptor & Education Center.
Pen, pencils, paper, and watercolors will be provided. Experienced artists are encouraged (but not required) to bring their own art supplies or whichever media they are most comfortable with.
Fee: $35 (ages 8+)