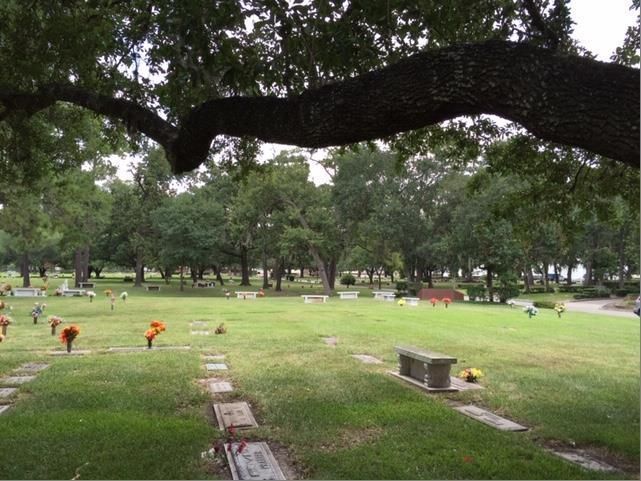 Throughout the years, Houston Audubon has been the recipient of a variety of in-kind donations including everything from nature books and Audubon prints to acres of land to be permanently protected. One of the most unique and thoughtful gifts ever received is from one of our most ardent donors who has donated nine (9) cemetery plots at Memorial Oaks Cemetery located at 13001 Katy Freeway in Houston, Texas 77079. Houston Audubon is selling these plots with 100% of the sale supporting Houston Audubon's mission to advance the conservation of birds and positively impact their supporting environments.
The nine adjoining plots are located in Section 4 of the original section of the cemetery surrounded by beautiful, mature trees. They are situated in an L shape configuration (5 in one direction and 4 in the other).  It is rare to find 9 plots together in this section. The 9 plots are ideal as a family plot; however if requested, the plots can be sold individually.
Current plots are selling for $10,995. However, our asking price is $6,000/each for 1 plot (45% off); $5,500/each for 2 plots (50% off); $5,000/each for 3 plots or more (55% off).
While viewing these plots, you can also stop by to pay your respects to Edith L. Moore, the woman who loved nature and donated her dream property to Houston Audubon. She is buried nearby in this same cemetery. Because of Edith's generosity, Houston Audubon is able to share her legacy with thousands of children, adults, birds, reptiles and amphibians each and every year. 
If you, a friend, or family member you might know is looking for a cemetery plot, please contact Julie Gold with Houston Audubon at 281-888-1768 or jgold@houstonaudubon.org to discuss further.