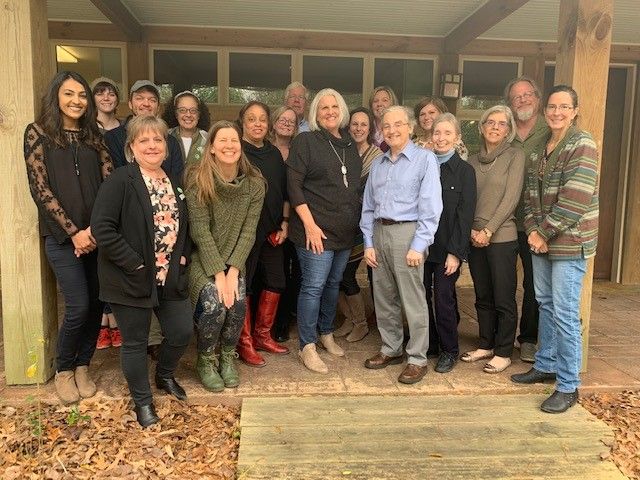 Juanita Perkins retired effective January 31, 2020. Juanita served as a shining star over the past 10 years in the adminstrative areas as Office Manager. Over most of this time, she was also responsible for volunteer activities at Edith L. Moore Nature Sanctuary and at High Island.
The entire team got together to wish her well. Front row left to right: Zineera Seth, Phyllis Hartman, Lauren Miheli, Helen Drummond, Juanita Perkins, Brad Billetdeaux, Susan Billetdeaux, Barbara Thompson, Mary Anne Weber. Back row: Jeanette Lambert, Richard Gibbons, Dawn Monachino, Rachel Schipul, Tom Olson, Aimee Friend, Beth Boone, Robin Femmer, Trey Morris.
Juanita transformed into her Mardi Gras persona in the photo below.