The Naturalist: July/August 2020
---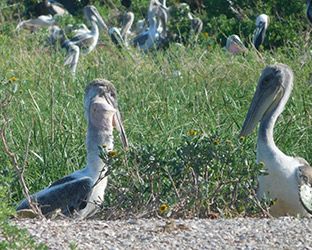 Skip the Plastic, Save a Pelican
Every spring, Houston Audubon and other conservation organizations along the Texas coast participate in the Texas Colonial Waterbird Surveys to help monitor population trends in our state's seabirds and wading birds. Houston Audubon, Audubon Texas and several additional undivided interest owners co-own North Deer Island, the largest and most productive breeding colony in Galveston Bay. During the 2020 survey of North Deer Island, Houston Audubon staff noticed a pelican chick with an unusual bulge in its gular pouch which, upon further inspection, staff realized was caused by a discarded plastic bottle. Thankfully, Audubon Texas Warden, Dennis Jones, was able to approach and remove the bottle from the lucky young pelican's pouch.
Full article by Anna Vallery, Conservation Specialist on Houston Audublog. 
---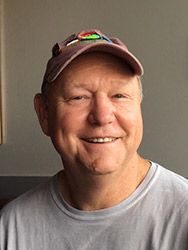 Unexpected Pleasures and Challenges
During the "stay home, stay safe" way of life, our neighborhood become the walking capital of Harris County. We, along with many of our neighbors, were out walking 2 or 3 times a day. I bet many of you had the same experience. All this walking gave us time to really stop and smell the roses, or, in our case, look up and study the birds. While doing so, we were delighted to make discoveries that during normal times we might have missed.
Full article by Sam Smith, President. 
---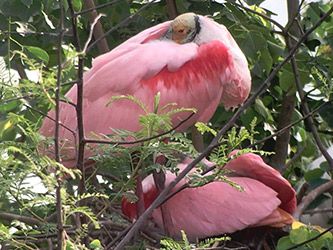 A Very Different Spring Migration
Each year we summarize a familiar spring migration, giving our best estimate of how many people made it to Houston Audubon's sanctuaries to discover and enjoy the miraculous migrations that wash over our region with waves of color and song. Taking the state and county guidance into consideration, and assessing what staff could do safely, we made the unprecedented decision to close the sanctuaries to visitors so that we could do our part to flatten the COVID-19 curve and keep staff and visitors safe during the global pandemic.
Full article by Richard Gibbons, Conservation Director. 
---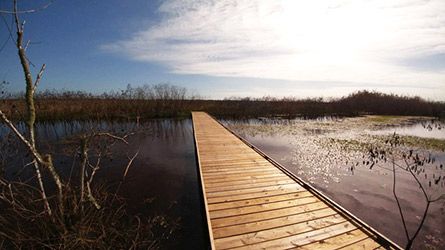 New Trail Coming to Horseshoe Marsh
We're excited to start construction of a new trail at Horseshoe Marsh Bird Sanctuary on the Bolivar Peninsula, bringing back safe access to the sanctuary. This project is one of the first to be developed specifically for the Bolivar Peninsula Nature Trail, a locally supported nature-based tourism initiative.
Full article by Pete Deichmann,Coastal Sanctuaries Manager, on Houston Audublog. 
---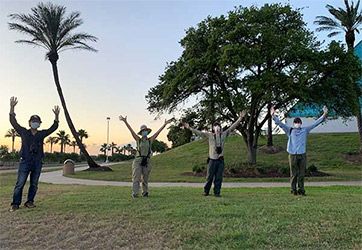 Thanks to our supporters, participants, and sponsors, the 2020 Birdathon was a resounding success, raising over $45,000!
Birdathon is a unique tradition that takes place at Audubon chapters across the country during spring migration. In Houston, the event has taken place every year since 1981. Thanks to the enthusiasm from our teams and supporters, we were able to keep this tradition alive even with the unique challenges caused by the COVID-19 crisis.
Full article by Zineera Seth, Marketing and Events Manager. 
---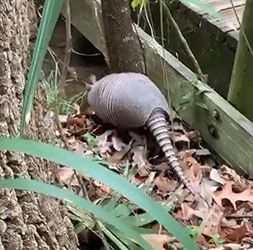 After about two months of being closed to the public due to COVID-19 concerns, the Edith L. Moore Nature Sanctuary (home of Houston Audubon's headquarters) has been open since May. In an effort to better gauge visitation levels and encourage social distancing, we've limited our hours to 7 AM to 7 PM. In June and July, in order to accommodate programs, the sanctuary has a delayed opening at 12:30 PM. The only entrance is at the Memorial Drive United Methodist Church parking lot. The restroom and water fountain are closed, so visitors should plan accordingly.
Full article by Lauren Miheli, Sanctuary Manager. 
---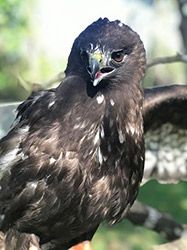 This past spring our family of Education Ambassadors grew. The birds assisting us in our educational programming are typically birds that are found injured in the wild. They have all gone through rehabilitation but are unable to be released for a variety of reasons. On Thanksgiving Day 2019, a very unusual raptor was spotted in Billings, Montana. It was a badly injured dark-morph Harlan's Red-tailed Hawk. He was rescued and went through rehabilitation including surgery on his injured wing at Ironside Bird Rescue in Cody, Wyoming.
Full article by Mary Anne Weber, Education Director. 
---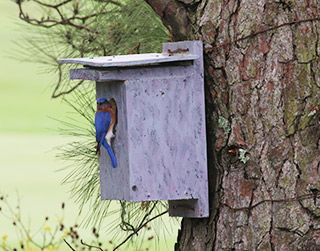 Eastern Bluebird: A Backyard Nest Box
In March, I noticed a pair of Eastern Bluebirds investigating an old Downy Woodpecker cavity in a loblolly pine about 30 feet from our house. I was surprised that both the male and the female could enter the small hole with ease. I thought that perhaps the cavity might be too small for them to successfully nest. We humans often remove dead or dying trees and limbs that are nesting habitat for many species of woodpeckers. When we do so, we're also depriving nesting sites for bluebirds, chickadees, screech-owls, Wood Ducks and many others who appropriate abandoned woodpecker holes for their nests.
Full article by Glenn Olsen
---
Sunday, July 26; Friday, August 7; Sunday, August 23; Sunday, September 13

Virtual Classes and Optional Field Trips
July: Fundamentals of Birdwatching
August: Beginning Gardening for Birds
August: Shorebirds of Texas
September: Hawk Migration in Texas

Art of Nature: July 8 (Edith Moore); July 9 (Raptor Center)
Give a Hoot: July 15 (Edith Moore); July 16 (Raptor Center)
Wild about Texas: July 22 (Edith Moore); July 23 (Raptor Center)
Vultures and Nature Recyclers: July 29 (Edith Moore); July 30 (Raptor Center)

July 10 (Raptor Center); July 11 (Edith Moore)