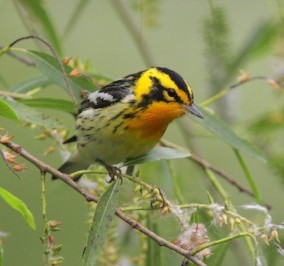 Birdathon 2017
---
We hope you will attend to learn more about making the best out of Birdathon 2017. Whether you are a seasoned or beginning birder, there is something for everyone to learn. Refreshments and a registration gift will be provided. Note: Additional parking is available at the Memorial Drive United Methodist Church parking lot.
Contact Information
Nichol Kiefer
(713) 932-1639
You can attend one or more of the following informative sessions. Please check the ones you will attend on the registration form so that we can plan for seating and refreshments.
2:00-2:15 Birdathon Registration: Register today if you're ready to go.
2:15-3:00 "E-Bird" with Richard Gibbons: Learn how eBird can help plan your birding big day and contribute to citizen science.
3:00-3:15 Break
3:15-3:45 "Plan Your Birdathon" with Julia Garrett and Barbara Tilton: Learn the tricks of the trade in fundraising and birding from some of the best.
3:45-4:00 Break
4:00-4:30 "Birding 101" with Mary Anne Weber: Learn how to spot and locate birds, general rules and etiquette for birding.
---
What is Birdathon?
Birdathon is a team-birding fundraiser that started back in 1981 and continues to grow each year.  Teams are typically made of 4 participants. Teams compete to count as many bird species as possible in a 24-hour period and raise money much like any marathon. Birdathon includes an awards celebration at the end of the competition.
Everyone is welcome to participate! If you are new to birding, please join the fun. We have veterans and experts that will help you along the way and can even join your team. Birdathon is a great way to enjoy spring migration and support Houston Audubon at the same time.
---