Speaker Events
May 11: Nature & Landscape Photography
with Greg Buffone
Great Egrets by Greg Buffone
This event is free and open to the general public. 
Date: Thursday, May 11, 2017
Time: Social at 7:00 PM. Presentation begins at 7:30 PM.
Place: United Way Center, 50 Waugh
The presentation will cover nature and landscape photography including discussion of the challenges faced in photographing under different conditions and in various locations in Western Canada, the Eastern Coast of the United States and in Texas.  Technical and artistic aspects of nature and landscape photography and printing will also be presented.
Greg Buffone is currently employed by Baylor College of Medicine.  He has practiced clinical pathology and informatics at Texas Children's Hospital in Houston since 1979.  He is also an ordained deacon and has served at St. John the Divine church in the Episcopal Diocese of Texas since 2007.  Greg is an avid photographer specializing in landscape and nature photography.  His passion for photography arises in part because it offers a creative form of personal expression not readily realized in a scientifically oriented occupation.  In addition nature and landscape photography present extraordinary opportunities to be present with the beauty and peace of creation.  Greg also offers his photography skills to support the mission of select nonprofit organizations.
This event is free and open to the general public.  The Houston Audubon Board Election will precede the program.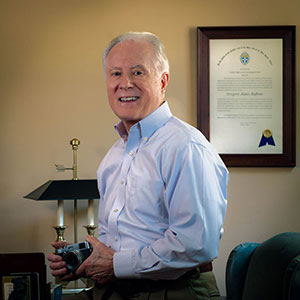 Greg BUffone